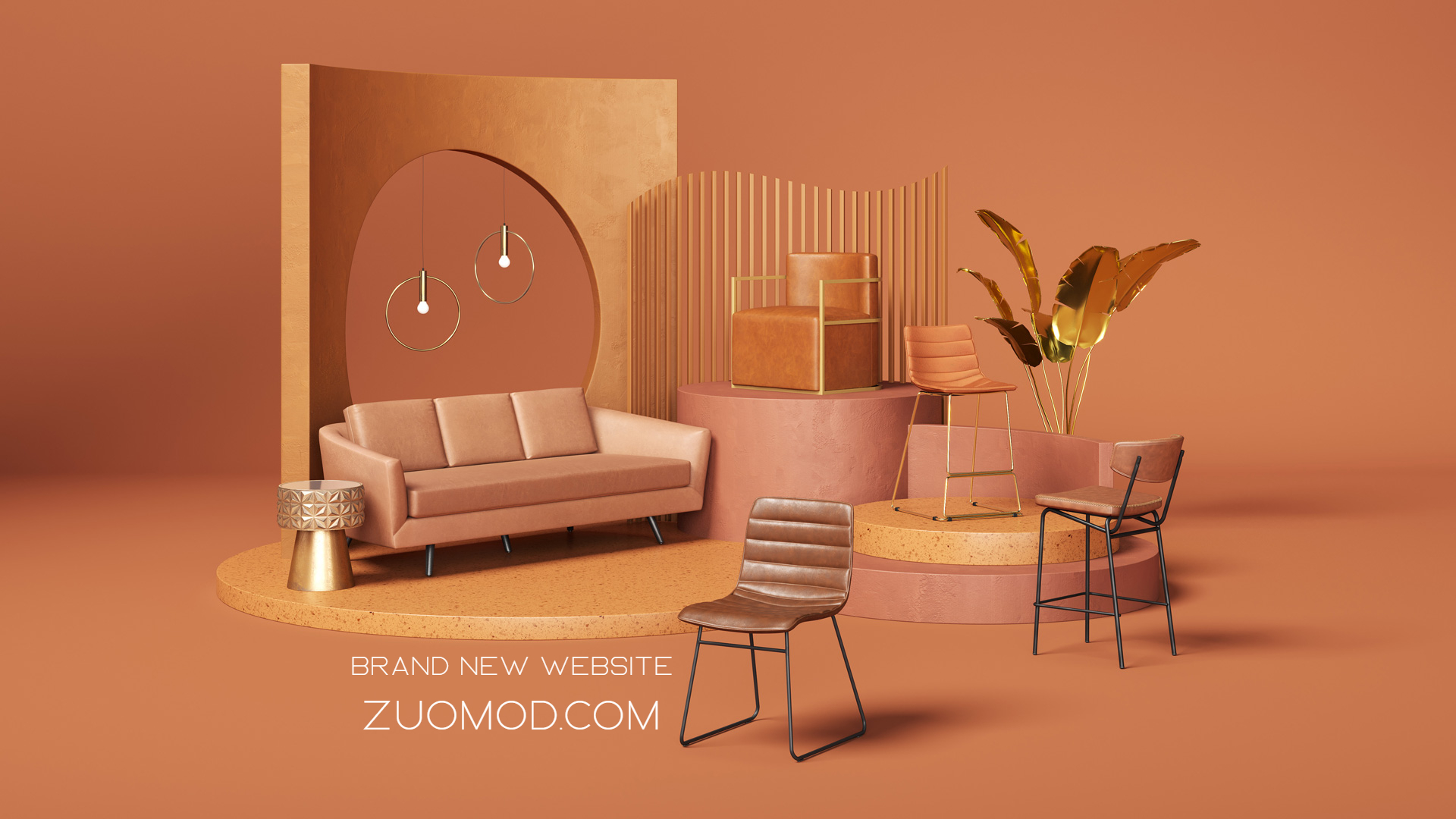 OAKLAND, Calif. – Zuo Modern, a leading resource for indoor and outdoor furniture for the home and office, has upgraded its website, zuomod.com with the addition of a host of user-friendly features that make it easier for dealers and designers to track orders and search the company's vast inventory.
New features include real-time inventory status, which allows users to see which products are in stock, in production or in transit. Plus, the mobile-friendly site has a shopping cart where users can save products for future orders and get quotes for FedEx small parcel shipments for a variety of ground, overnight and two-day delivery options.
"These new features reinforce our commitment to always put customers first and provide the best service possible," said Luis Ruesga, CEO. "Our dealers and designers can now see the real-time status of every order, and have access to their complete order history, including those placed by phone, email or at a trade show."
In addition, users can download spec sheets, request swatches for upholstery fabrics, and pay open invoices with a credit card.
The new site also has more robust search capabilities that deliver better results and improved product suggestions. Users can filter search results by price, color, frame materials and finish materials, and the results can be sorted to include features such as sale merchandise or whether the products are stackable.
"Given the supply chain challenges the home furnishings industry is facing, it's more important than ever to have up-to-the-minute information about inventory availability and order status," Ruesga said. "It keeps open the lines of communication with our dealers and ultimately, the end consumer."
Zuo's product line features an eclectic mix of mid-century modern, contemporary and industrial chic styles for every room of the house. The company also has an extensive lineup of hospitality furniture, outdoor furniture, lighting, mirrors and wall décor.