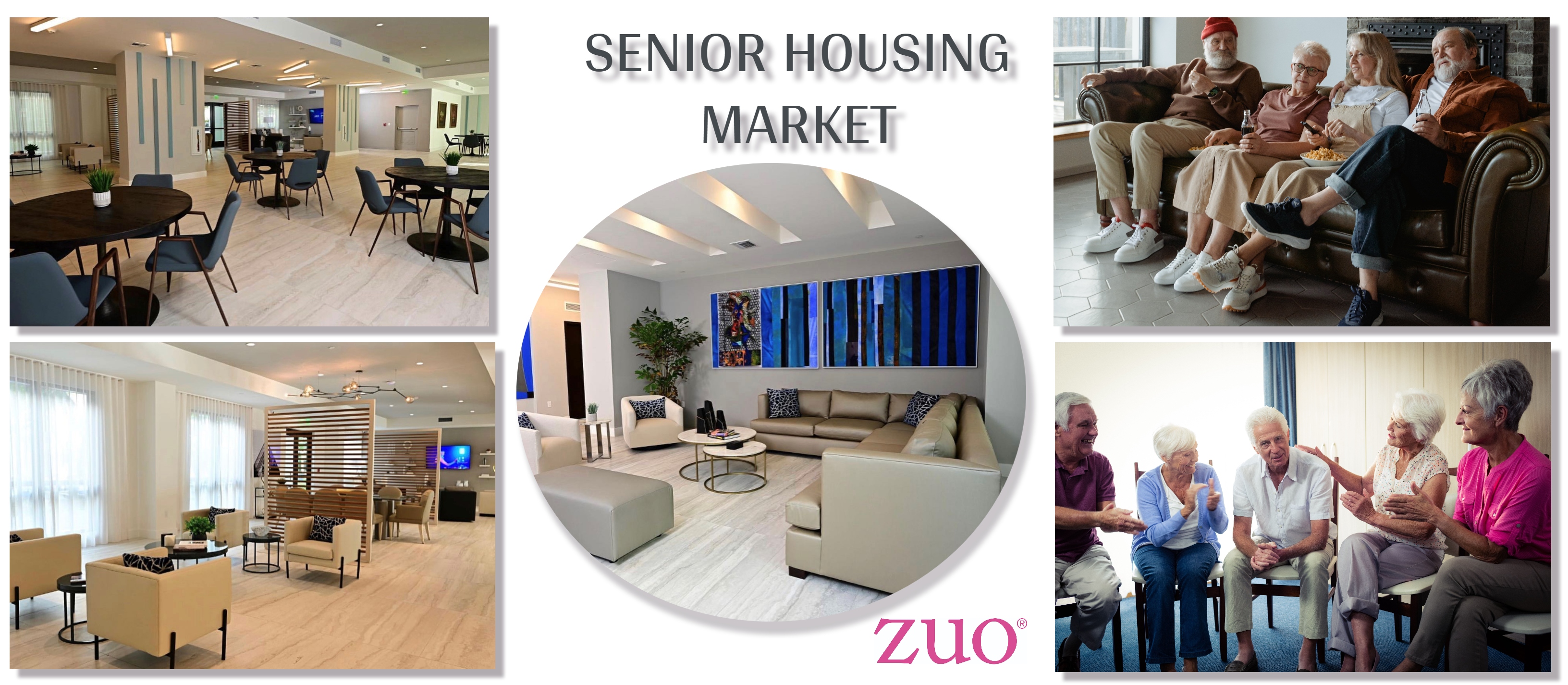 Anyone who's even marginally connected with the residential furniture business is well aware of the historic consumer demand and unprecedented supply chain challenges the industry has been experiencing for months. It's more than a full time trying to stay on top of the latest developments.
But there's one fairly obscure segment of the furniture business that is just now showing signs of a recovery – the senior housing market. And that presents an opportunity for companies who can build products that meet the rigorous contract furniture specifications the segment requires.
According to Seniors Housing Business, a respected trade publication covering the category, occupancy rates at independent living and assisted living facilities have plummeted since March 2020 as seniors hunkered down in their existing residences and senior housing properties struggled to find staff.
In the first quarter of 2021, for example, occupancy rates at independent living facilities hit a record low of 81.8 percent. The figure was even worse for assisted living facilities, which had an average occupancy of just 75.5 percent, according to the trade publication.
However, the same article that highlighted the record-low occupancy rates also quoted several experts as saying the market is starting to show signs of life. Many construction projects that were delayed during the pandemic have resumed, the article noted, and several private real estate funds believe senior housing is a terrific investment opportunity.
"Seniors housing has been a great asset for a long time, and we're beginning to sense optimism among lenders, developers and even seniors who are once again looking for a place that meets their needs. It's still a mixed story, but it's improving," Neil Callaghan, head of healthcare banking at M&T Bank, told Seniors Housing Business.
So if more money is being pumped into the market from either acquisitions or new construction, most of the affected properties are bound to need furniture.
"This is a fascinating opportunity for companies who can supply the senior housing market, as well as designers who work with the property owners," said Zuo CEO Luis Ruesga. "But just like the residential and hospitality furniture markets, companies with a strong in-stock position will have an advantage in the coming months."
Legacy furniture manufacturer and importer Hooker Furniture already is seeing some positive momentum through its H Contract division, which targets the upper end of the senior living market. In its earnings report for the quarter ended Aug. 1, the company noted that H Contract's incoming orders were up 6.4 percent from the same quarter last year. And its order backlog was 49 percent higher than the end of the prior year quarter.
A fascinating opportunity indeed.