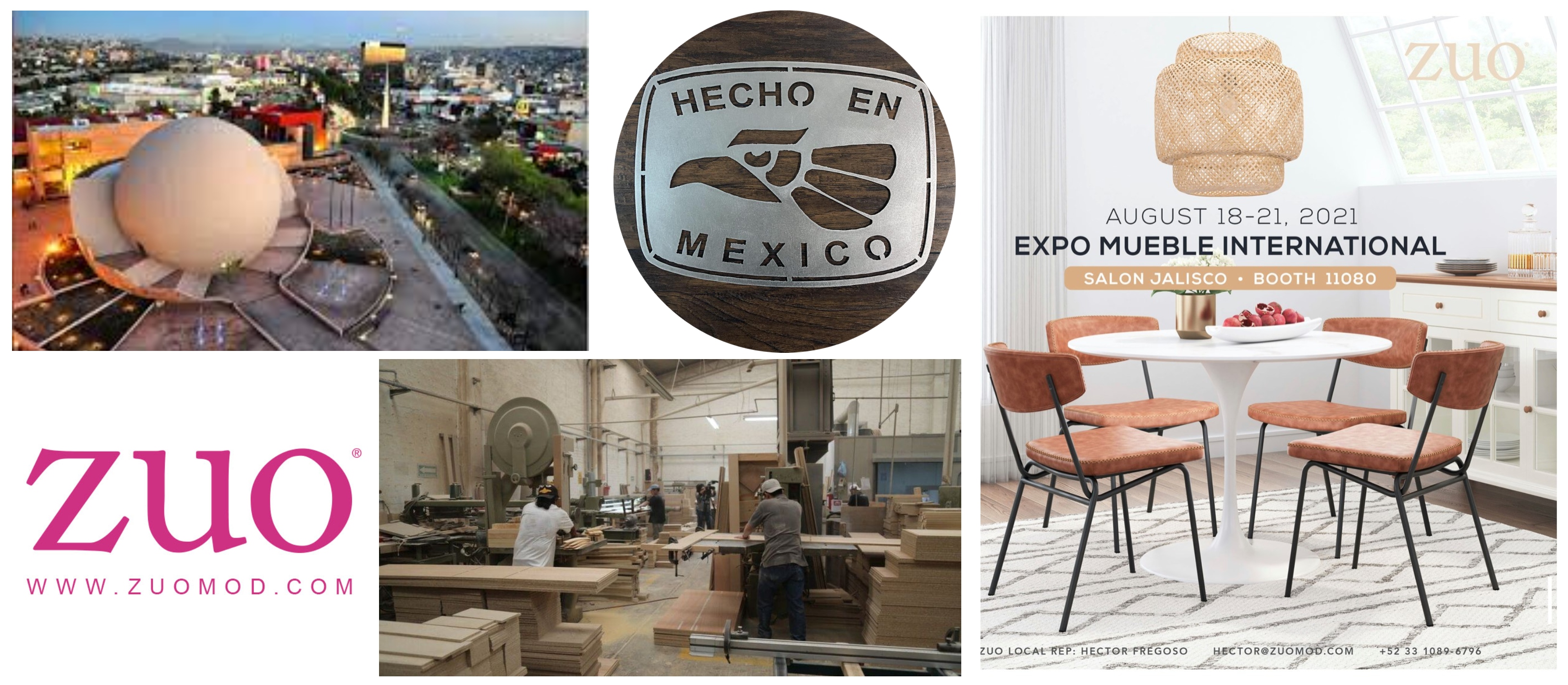 Since there seems to be no end in sight for the home furnishings industry's supply chain woes – especially for those who rely on Asian factories – many U.S.-based furniture resources are looking to Mexico to help relieve the bottleneck.
The big advantage, of course, is that goods from Mexican furniture factories don't have to be shipped in obscenely expensive and hard-to-find ocean freight containers. But that's not the whole story.
U.S. furniture industry insiders tell us Mexican factories also allow for better quality control because it's easier to have "boots on the ground" in Mexico to work through such issues. Plus, it's easier to resolve problems such as raw materials shortages because the needed components often can be found in North America, which again avoids the ocean freight shipping mess.
We suspect most, if not all of the U.S. companies who have discovered Mexican factories of late are going to stick with them after the pandemic ends. The drastically shortened lead times will simply be too great of a competitive advantage to ignore.
Zuo has been relying on Mexican factories for a portion of its lineup since 2004, and the company has operated a warehouse in Guadalajara since 2009. And in a fortuitous move in 2019 – before most of the world had heard of Covid-19 – Zuo opened an upholstery factory in Tijuana just a few miles south of the U.S. border.
Luis Ruesga, CEO of Zuo, said the relatively new factory has taken on greater importance in the age of Covid, and the facility is now producing 100 frames a day to meet the continuing high demand.
Ruesga and his team also have been a driving force behind the annual furniture show in Guadalajara, even rallying a group of manufacturers to stage a low-key event there last year after the main event was cancelled due to the pandemic.
This year's Guadalajara show, Expo Mueble Internacional, will take place Aug. 18-21, and Zuo will be in booth 11080 at Salon Jalisco.
The Guadalajara show will be immediately followed by the summer Las Vegas Market. That show will run from Aug. 22-26, with Zuo's showroom being A-216 at the World Market Center.