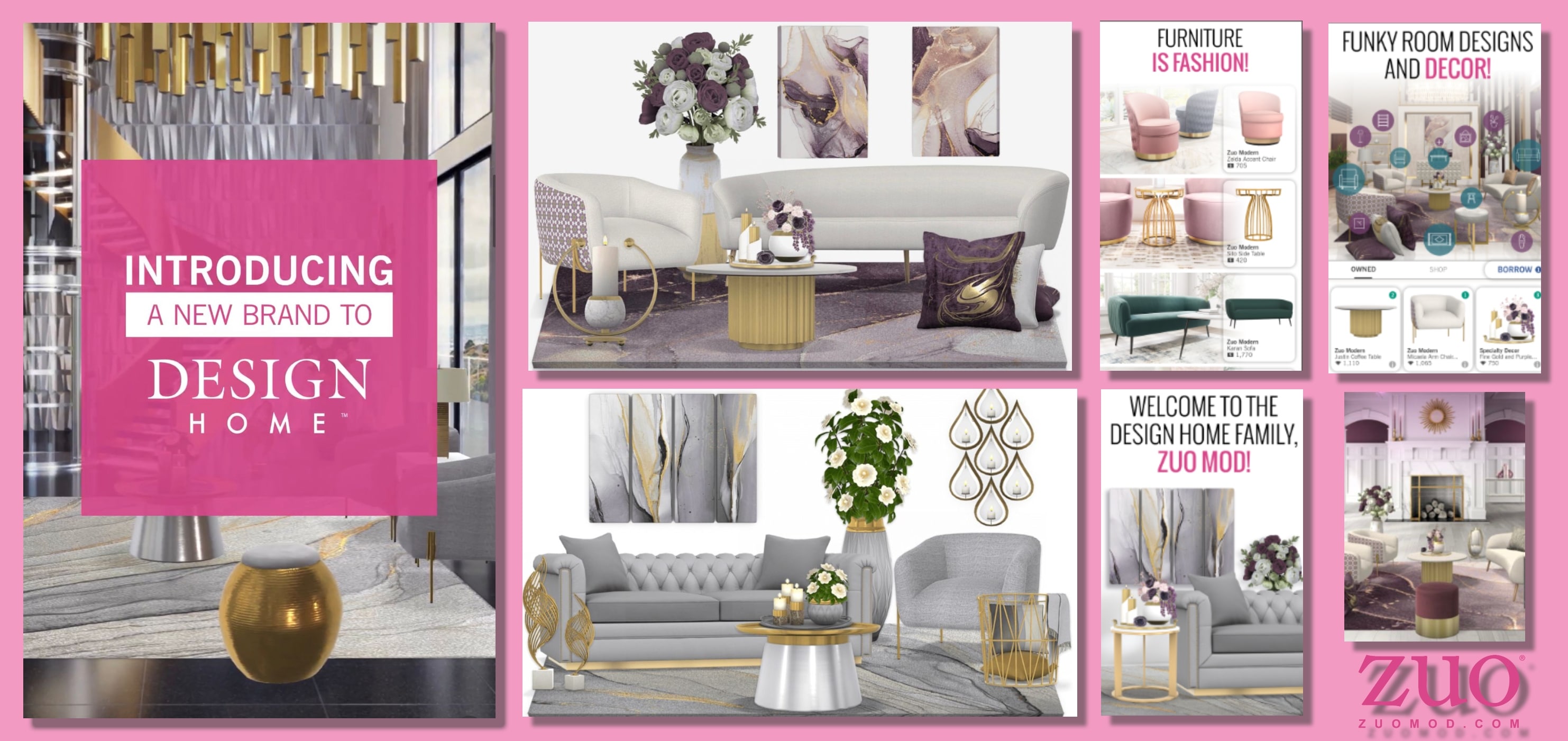 I'm anything but avid gamer, but in recent days I've had fun playing Design Home, a leading home decorating game that allows users to pick out brand-specific furniture and décor while designing everything from a new bedroom to that dream home.
I downloaded the app, which is available in the Apple Store and Google Play store, at the behest of Zuo CEO Luis Ruesga, who excitedly told me about his company's new partnership with the game's creator. The partnership allows Zuo items to be among the options from which players can choose when designing a bedroom, living room, home office or outdoor space.
"It's a very cool way to extend the reach of our brand to more consumers and interior designers, especially tech-savvy Millennials who have grown up with video games," Ruesga said.
Although I'm an aging Baby Boomer and don't consider myself particularly tech-savvy, I enjoyed it as well. And I didn't have to actually buy any furniture while trying my hand at room design.
After finishing a brief tutorial, my first assignment was to design a contemporary bedroom for a bachelor in Amsterdam.Although I was required to include two items from West Elm in the room (the Williams-Sonoma brand also is a Design Home partner), several items from Zuo were among my options for the bed, sofa and occasional table.
Just for fun, I picked Zuo's Amelie bed and the company's Amsterdam sofa, which I thought was appropriate given the location of the room. And next to the sofa, I opted for Zuo's Watson side table.
When I selected all of the required pieces – and a few optional ones – I pressed the "finished" button and got a congratulatory message. That was nice to hear, but I have a feeling HGTV won't be offering me my own home improvement show anytime soon.
For the launch period, Zuo products are marked "new" and are displayed near the top of the options list, but they will remain on the app for the duration of the partnership.
In addition, game creator Electronic Arts has produced an introductory video about Zuo for its social media pages, and the gaming company is sending emails about the partnership to its engaged audience and VIP players.
"I'm excited about the potential to raise awareness of our brand among our target audiences," said Ruesga. "The interest in designing your own room is only going to get stronger, and this allows us to capitalize on that trend."


Download and play