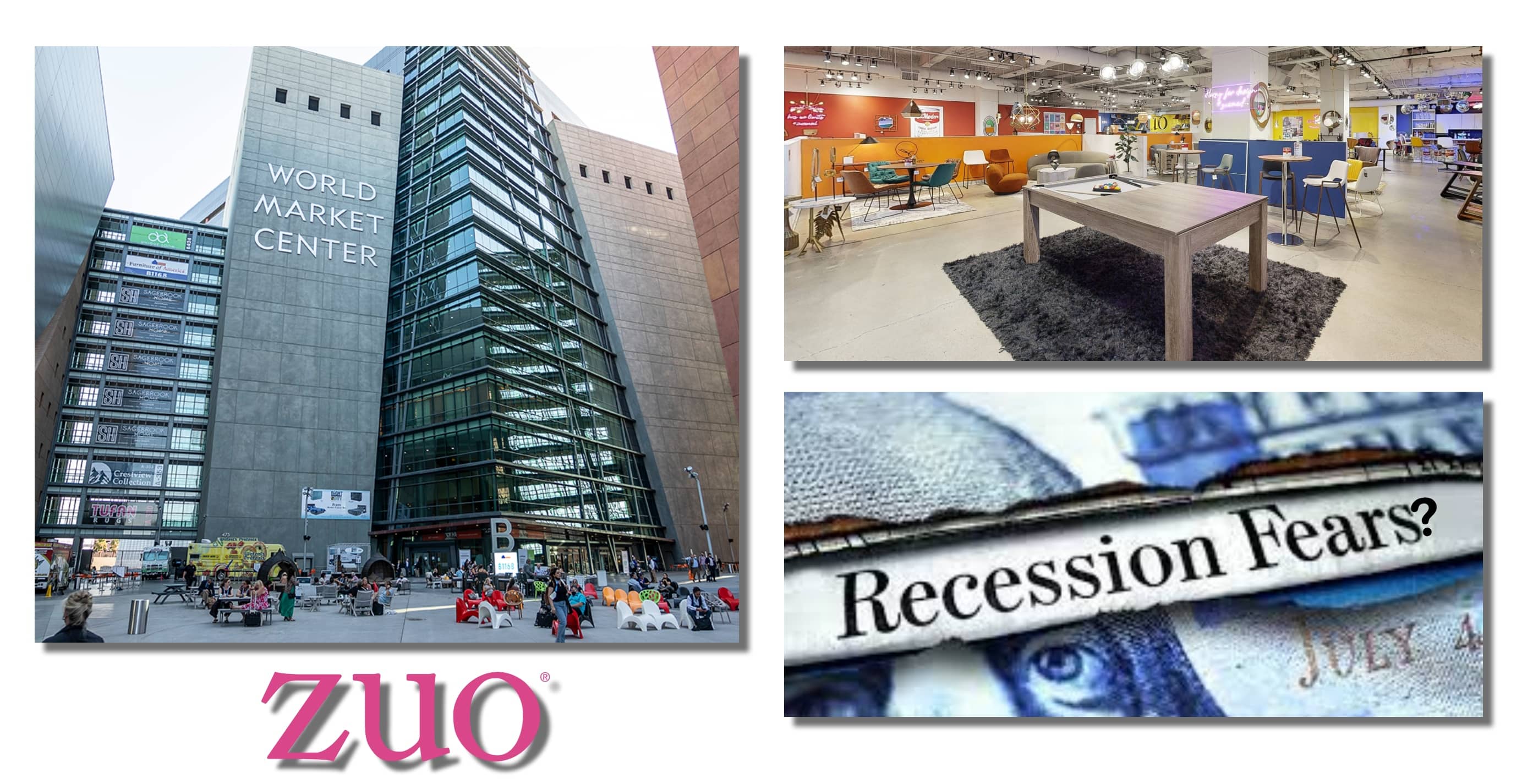 At last month's Las Vegas Market – the most upbeat furniture industry show we've attended since the pandemic – there was a fair amount of discussion about the dreaded "R" word.
Are we in a recession now? Is a recession likely to occur later this year? Should we worry about a recession at all?
The most common answer to all three questions: I don't know.
While that may seem like the classic evasive answer, it's probably the best one, given the confusing and sometimes contradictory indicators we've seen in recent months.
January's unemployment rate, for example, was only 3.4 percent – the lowest in decades. But the inflation rate was still uncomfortably high at 6.4 percent – although that was well below last summer's peak of 9.1 percent.
And existing home sales – a statistic widely watched in the furniture industry – have fallen for 11 months in a row. However, new data from the Census Bureau shows that sales at furniture and home furnishings stores rose 3.8 percent in January (compared with January 2022).
Zuo and most other home furnishings exhibitors at the Vegas market said that demand has softened in recent months, but many were optimistic this represents a short-term blip caused by bloated inventories and pandemic-fueled supply chain woes that finally are being smoothed out. And it hasn't hurt that container shipping prices have plummeted in recent months and are now at or near pre-pandemic levels.
But despite the upbeat "vibe" at Las Vegas and other early 2023 trade shows, there's still no clear-cut answer about a recession.
The jumble of data has even confused the likes of Ken Smith, a partner with the High Point-based Smith Leonard accounting and consulting firm and author of the monthly Furniture Insights newsletter.
In his most recent newsletter, Smith, who compiles a monthly survey of furniture manufacturers, acknowledged he's having trouble making sense of the survey results.
"We think in today's environment, it is not only an industry-by-industry debate but probably more of a company-to-company debate," Smith wrote. "Some companies are likely in a recession right now. Others are starting to feel it, while others are concerned but due to the large backlogs that they had, are not really feeling it."
That's the most specific an answer you will find these days – and it's coming from one of the most respected voices in the furniture industry.