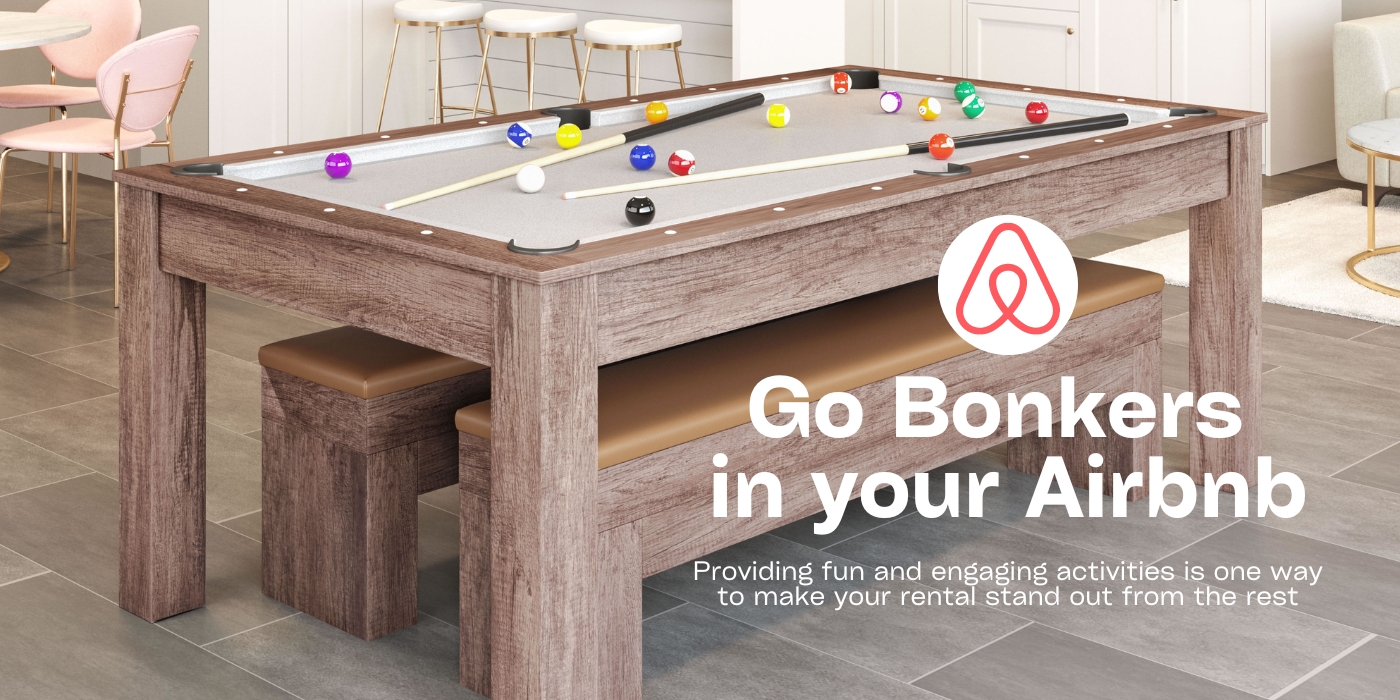 As an Airbnb host, it's important to go the extra mile to ensure your guests have a memorable stay. Providing fun and engaging activities is one way to make your rental stand out from the rest. And that's where the Bonker 3-in-1 Table from zuomod.com comes in.
The Bonker 3-in-1 Table is an incredibly versatile piece of furniture that doubles as a pool table and a ping pong table. With a removable top, guests can easily switch between the two games, making it the perfect addition to your Airbnb rental.
The pool table surface comes complete with pockets and a set of billiard balls, so guests can enjoy a classic game of pool right in the comfort of your rental. And with the addition of a ping pong top, guests can play a friendly game of ping pong with the included paddles and balls.
But the Bonker 3-in-1 Table isn't just versatile; it's also made from high-quality materials to withstand frequent use. The ping pong top is made from durable MDF, while the pool table rails are made from a high-density foam material that provides a consistent bounce. This means that the table will last for years to come, even with frequent use.
And when it comes to maintenance, the Bonker 3-in-1 Table is a breeze to clean. The pool table surface and ping pong top can be easily wiped down with a damp cloth, and the table legs can be dusted or wiped down as needed. This makes it easy for you to keep the table looking its best for your guests.
In conclusion, the Bonker 3-in-1 Table from Zuo Modern is a fantastic investment for any Airbnb host looking to provide their guests with exciting gaming activities. Its versatility, durability, and ease of maintenance make it the perfect addition to any rental property.
So why not add one to your Airbnb rental today and let your guests enjoy endless hours of fun and entertainment? With the Bonker 3-in-1 Table, you can be sure that your guests will have a stay they'll never forget.