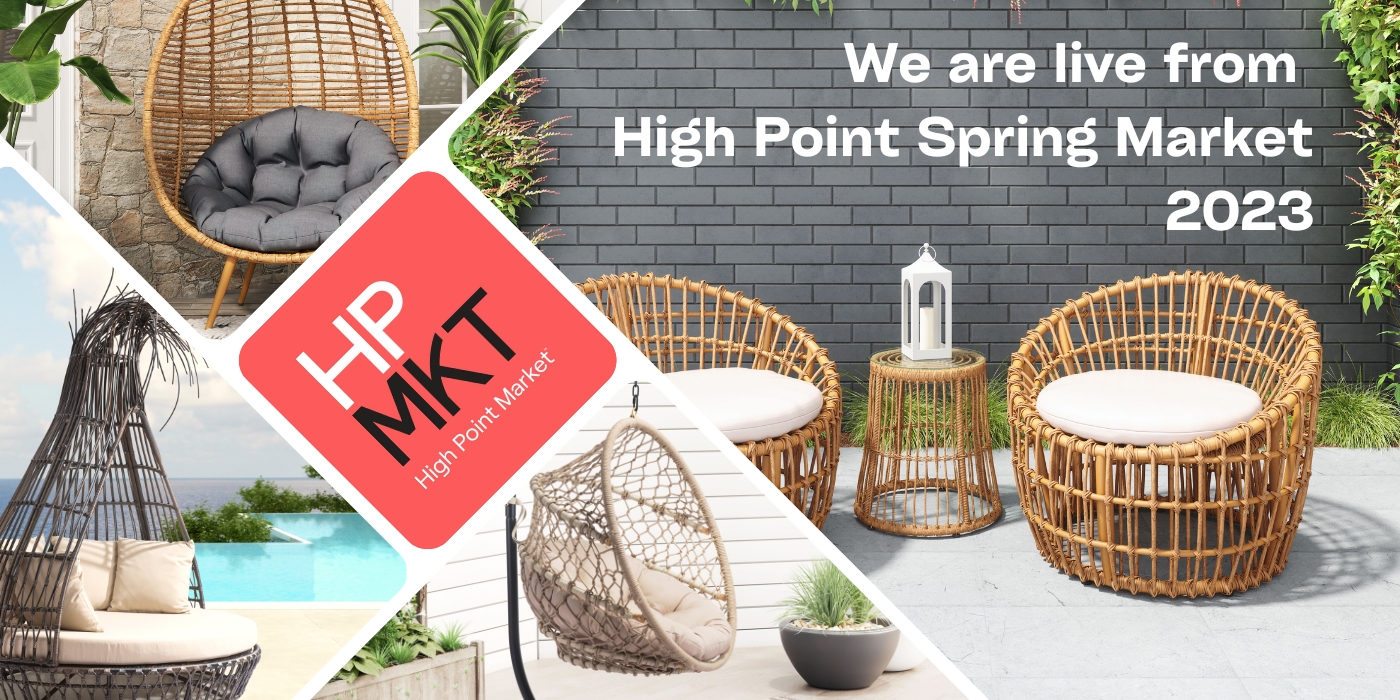 The High Point Furniture Show is a design lover's dream come true. This annual event brings together the most innovative and forward-thinking designers from around the world, all showcasing their latest creations in one of the largest furniture expos in the world. It is here that designers, manufacturers, and buyers come together to celebrate the art of furniture making, and where trends are born and propagated.
One of the most exciting names in contemporary furniture design showcased at the High Point Furniture Show this year is Zuo Modern. Our innovative company has been pushing the boundaries of furniture design for years, and their latest creations are no exception. Zuo Modern's designs are characterized by clean lines, bold colors, and unexpected shapes. They are constantly experimenting with new materials and textures, incorporating everything from acrylic performance fabrics to teraazo marbles into their pieces. The result is a collection of furniture that is both functional and beautiful, and that always manages to surprise and delight.
At this year's High Point Furniture Show, Zuo Modern showcased a range of new designs that were met with rave reviews from buyers and design enthusiasts alike. our new collection of chairs, for example, features sleek, modern designs that are both comfortable and stylish. The chairs come in a variety of materials, from plush velvet to smooth leather, and are available in a range of colors that are sure to suit any design aesthetic.
"As the CEO of Zuo Modern, I am thrilled to be introducing our latest collection of furniture at our High Point showroom. Our team has been working tirelessly to create designs that are not only functional and comfortable but also visually stunning. We can't wait for buyers and design enthusiasts to see our latest creations and experience the unique aesthetic that Zuo Modern is known for.," says Luis Ruesga.
But it's not just chairs that Zuo Modern is known for. Our company also showcased a range of hospitality tables that are perfect for adding a touch of contemporary style to any space, hotel lobbies or bar lounges. From sculptural case goods to geometric coffee tables, our designs are truly unique and always eye-catching.
"We are introducing over 120 new items, in all categories, such as beautiful marble and acacia wood tables and an outdoor deep seating set that is made with acrylic olefin fabric and compacted outdoor foam for ease of shipping," exclaims Ruesga.
In addition to their unique designs, Zuo Modern also places a strong emphasis on quality. Each piece is crafted with care and attention to detail, ensuring that every item is built to last. From the sturdy legs on their tables to the comfortable cushioning on their chairs, it's clear that Zuo Modern is a company that takes pride in its work.
Ultimately, Zuo Modern's presence at the High Point Furniture Show is a testament to our ongoing commitment to pushing the boundaries of furniture design. Their innovative approach to design, their commitment to quality, and their ability to create pieces that are both functional and visually stunning make them a brand that is sure to continue making waves in the world of furniture design.
"As always, come for the furniture, stay for the great deals, and finish with a frozen margarita!". Find us in the 5th Floor, Hamilton Wing H543/W548.