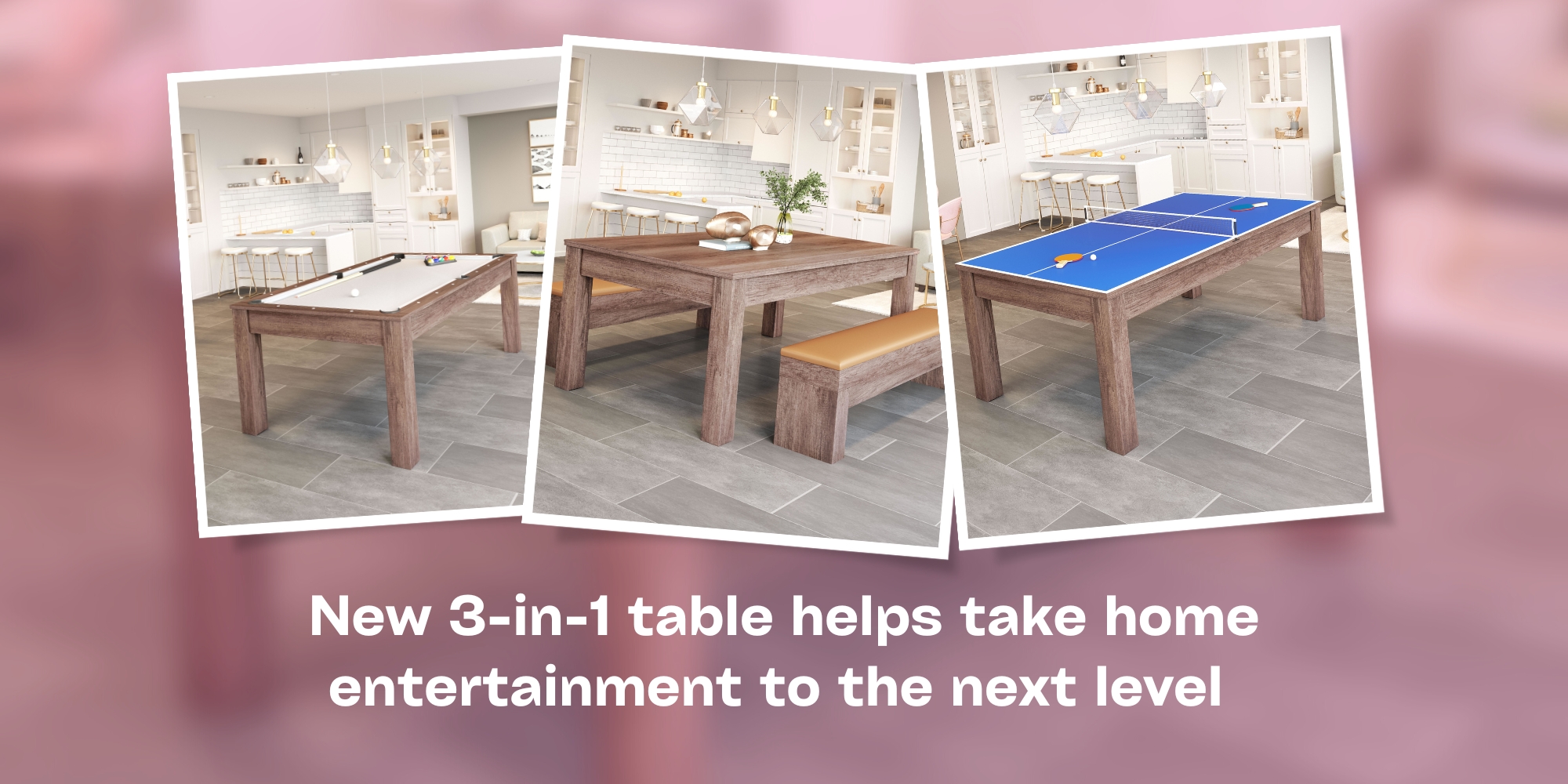 Since the pandemic, "home entertainment" has taken on a whole new meaning for furniture retailers, wholesalers, interior designers and the like.
The category still features popular items such as television consoles, home theater seating and motion sofas, but has expanded in recent years to include items that require more active participation. We're talking pool tables, dart boards, foosball tables, pinball machines, and other games commonly found in bars, restaurants and arcades. An exhibitor at this month's High Point Market is even offering a home version of the century-old Skee-Ball arcade game.
Zuo began capitalizing on this trend more than a year ago when the company unveiled Bonker, a dining table that can be converted into a pool table or ping-pong table in minutes.
This very cool item, which is suitable for residential or hospitality use, has been a hit with Zuo customers from day one.
"Our customers tell us they love the versatility of this table, as well as the ease of converting from one use to another," said Luis Ruesga, CEO of Zuo. "The initial sales exceeded our expectations, and even though the pandemic is largely behind us, the orders are still coming in at a brisk pace."
The 3-in-1 table, which once again is featured in Zuo's High Point Market showroom, includes two pool cues, a set of billiard balls, two ping-pong paddles and a ping-pong ball. The equipment can be stored in two dining benches, which are sold separately.
Ruesga said the company is now targeting consumers who rent their homes through Airbnb. He said a Bonker table would help the home stand out in the sea of Airbnb rentals and enable the homeowner to justifiably boost the rental fee.
"You can provide your guests with on-site games that are fun for the whole family," he said. "I think it's a great investment for any vacation rental property."
And he says the table is very easy to maintain. The pool and ping-pong tabletops can be wiped down with damp cloth – which would be necessary for a dining table anyway -- and they're ready for the next guest.
"This table will deliver years of enjoyment to renters and homeowners," Ruesga added. "It's the perfect way to enhance someone's family vacation experience."