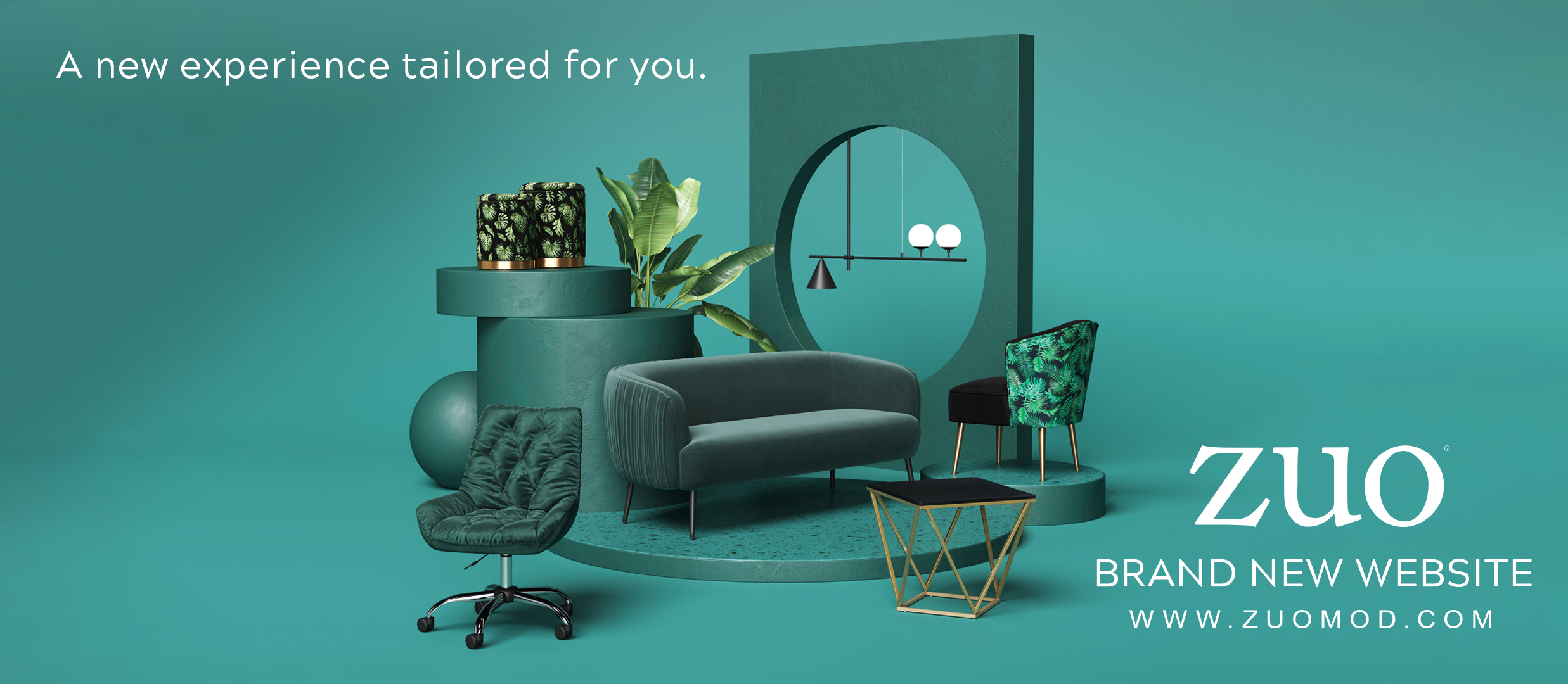 In case you misssed it our website is now more powerful than ever, we introduced tons of new features designed to make your life easier. We integrated cutting-edge technology with user-friendly interfaces, prepare to be enthralled by our interactive tools and features that transform mere browsing into an immersive and engaging experience. Whether you are a first-time customer or a daily one, we invite you to explore our renovated site and explore all we have for you.
Redesigned Item Page
Inventory
On the Item Page now you can see our detailed inventory with information of incoming quantities to understand when an item is in production or if it is already in the vessel with an Estimated Time of Arrival.

Request a Swatch
We understand how important it is to pick the right color or material. We made it easier to request a swatch, just fill out the form from the item page and we will ship it right away. Then keep track of your requests and status from the "My Account" page.
Images Set
If you need to add the images of our items to your projects now you can just right-click and save but if you want the complete set of pictures just click on "Images" from the item page and get a zip file with all the images of the item.
Item Specs
Get a Tear Sheet of our items easily, with complete item specifications, line drawing with overall dimensions, and morre. Ready for you to attach and present in to those important projects or purchase requests.

Projects
You may be working on orders for different locations or different projects at the same time, so now you can add items to your cart and save them in Projects. When you are ready just come back to the "My Projects" page, review the inventory, make changes, move your project back to the cart and place your order, yes, it is that easy.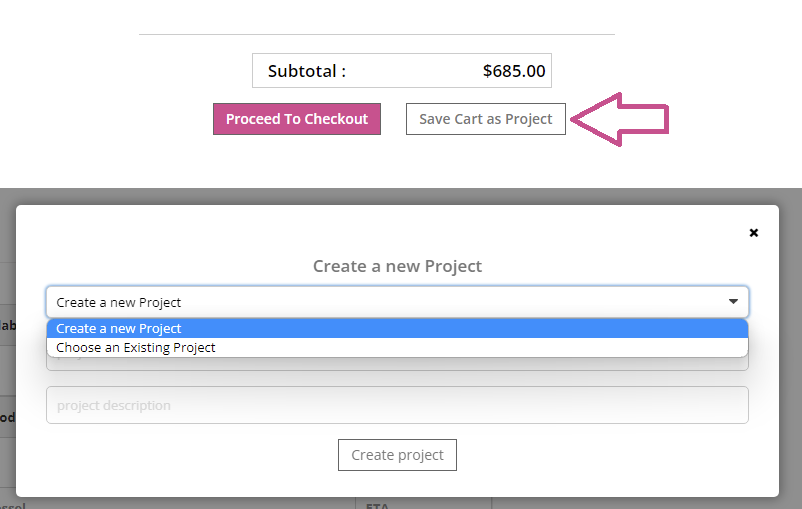 New Checkout Experience
Shipping
Wait for a quote to ship a couple of small items should not be that complicated, when your cart is ready our new Checkout experience will make this easy for you. Add your shipping address and see quotes instantly to ship Small Parcel with all service levels so either Ground or First Overnight for those rush orders that can't wait. You'll get quotes and ETAs even if the item has multiple boxes or if you are shipping from different locations.
We know that not everything can ship using Small Parcel, so feel free to select our "Freight (Least Expensive)" option for those big or delicate LTL orders and we'll get the best rate available. Do you want to pick up or use your own carrier? we have those options available for you as well.

Payments
Don't delay your order and select the best payment method for your order:
Terms: If your account has approved Terms just let us know you want to ship and bill you later.
Check: Get clear instructions on how to submit your check for faster approval and release.
ACH or Wire Transfer: Get all the information you need to pay for your order easily.
Credit Card: The faster and easier way to safely pay for your order so we send it your way ASAP.
Redesigned and powerful "My Account" page
We redesigned this page to provide you with all the information you need of your account in one place. From the main tab keep an eye on our promotions, access our most updated Pricelists, download our complete inventory feed, access our customer forms, documents, and datasheets.
My Orders
We do our best to answer your requests and give you updates on your orders but now you can do it 24/7 every day of the year. See all your orders placed online with real-time status, get tracking numbers and carrier used for your shipped orders, if an order was sent in multiple shipments see the tracking number of each shipment and the items that are inside, check if an item is in back order and the open value if we partial ship. All the information here is updated in real-time so you are seeing the same as our CSR team does right on your screen.
Manage Sub-accounts
Now it's easier for you to create web accounts for the rest of your team, create the accounts directly from your portal and we'll link them to your account, so you can make changes like reset passwords easily. You can also define if they can place orders, see the checkout page or even add items to the cart or projects.
Powerful resources by request
Some of our new sections are powerful and we understand you may want to control who has access to them, we can enable all of them for you and you can decide who in your team can access each of them, give us a call or contact your assigned CSR so we can set you up.
My Credit line: If you have Terms keep an eye on your balance and credit limit.
All Orders: See a complete record of all your orders, that's right, if you placed an order online, at one of our tradeshows, by phone, email, etc. You will be able to see all your orders here with the same detail and updates you see your online orders under the "My Orders" section.
My Open Invoices: If you have Terms now you can see your open invoices online, see details of the invoice like the amount open per invoice and even pay with a credit card directly from the portal so we clear that out immediately.
Invoice History: Access your complete record of invoices, see details on each order and reprint if you need a copy.
We believe you are going to enjoy the new experience; this past year hasn't been easy for anyone, so we keep working to improve your customer experience, giving you the tools so you can do business with us seamlessly, providing you with access to all the information you need right away.
We are here for you if you need us, you can call or email us like you always do, but we understand our work schedules and office environments are changing, so now you can work at your time from wherever you are.
Do you like what we did? You may have questions or suggestions and we are here to help, use the chat during business hours or send us an email to hello@zuomod.com