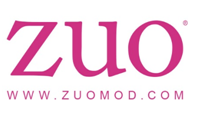 Zuo USA celebrates and proudly introduces new team members to it's growing company with 3 new members and divisions to the corporate office staff. With these three new employees Zuo has reached a milestone as they have now reached 200 employees; within in it's five locations and is still family owned and operated since being established in 2004. Zuo Modern is a multi-national corporation with headquarters in San Leandro, CA; Miami, Florida; Montreal, Canada; Guadalajara, Mexico; Bogota, Columbia.
· Johnny Cheung joined Zuo USA in November 2015 as the Manager of Online Sales and Ecommerce Business.
· Erika Torres also joined Zuo USA in November 2015 as Corp Office Manager and the Head of Human Resources Department.
· Dan Chen join and start Zuo USA corp office Operations Department as Operations Analysist Dec 09, 2015.
Zuo believes Furniture is Fashion for every Style and Passion! Zuo aims to create innovative cool and trendy, fashionable and affordable styles that can be sold and enjoyed in any market, making Zuo a truly world-wide brand. Creating several distinctive furniture collections which include Modern, Pure, Era, and Vive thus providing a total design experience for residential or commercial customers.
Within the four collections Zuo has established a full line of Modern-Contemporary, indoor and outdoor furniture, lighting, rugs and accessories. For use in bar, office, dining, occasional, bedroom, and outdoors. All of Zuo designs are a collective curation based on trends, fashions and Mid-Century design influences from Scandinavia, Denmark, Italy, Germany, and the US. With a wide assortment of unique designs providing fashionable and affordable products for all design esthetics.
Zuo sells only to the trade; whose clients offer and sell their brand direct to their customers or list online via various web brands. Dealer accounts include online and brick and mortar retailers, designers, architects, and stylish independent professionals; boutique or commercial hotels, restaurants and nightclubs across the globe.