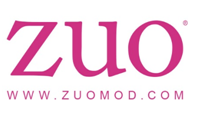 Zuo is excited to partner with Steelyard for upcoming Designer Cocktail Series 3rd installment @ HP Market; where Zuo is re-launching their ever popular ERA Collection. This event will be held April 18th, 2016 in the Zuo Showroom IHFC Bldg. Design Center Wing, 5th FL Space D502. The newly renovated space which now has 15K sf space will showcase the 100 new ERA products; which brings to mind a whisper of nostalgia, and style pays homage to French Provencal, British Antiquity, and Industrial Chic. From case-goods, to upholstery and arm chairs, dining or bar furniture; the Industrial & Rustic accents give you're the flexibility to add flair to any room, or a full blown splash of another ERA.
Kim Klaus New Creative Director for Zuo Modern commented: "The new ERA collection is really unique and stands on its own in terms of design. Since launching in 2014 the ERA line has been a driving force for our company and added diversity and dimension to our product selection. Going through the process of relaunching, from the initial selection to final curation; we have created in my opinion, the best new collection so far. Our entire team is thrilled with the finish products and cannot wait to introduce them at HP Market."
In addition to the HP Market launch Zuo will be providing access to only Steelyard and its members for a sneak peak 1 week in advance of the HP Market, to see all that the ERA Collection has in store.
When asked about what makes Steelyard unique? Marketing Coordinator Serena Martin shared this on Steelyard's approach: "We find that showcasing our brand to designers and members on the Steelyard site has created more interest for our line and with the new Steelyard expanded features added content has doubled our viewed products, thus increasing our brand awareness and helped viewers to search for more of our products. This new site, added product content, user friendly platform has increased customer selections and new accounts being opened from these referrals. Partnering with Steelyard is the best way for Zuo to share our products on a designer product search site. We are proud to partner with Steelyard and to offer our products on their site and look forward to many years to come."
Luis Ruesga also commented "We are so thrilled that we chose to launch ERA at Spring High Point Market and that Steelyard accepted to co-sponsor our Designer Cocktail Series Event. The added exposure from designers visiting Steelyard and our ERA launch simultaneously will give viewers the unlimited access in terms of reaching buyers in-person and online specifying. We couldn't be more excited."
#NailedBySteelyard