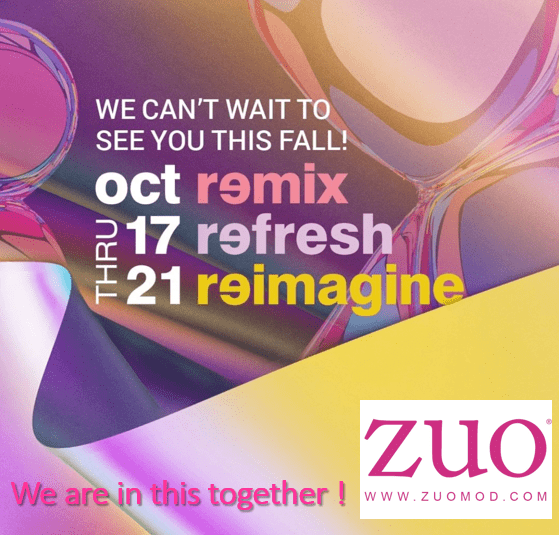 Dear Industry Friends, it has been a painful and interesting 30 days. For some us it was a wake up call, a time to clean, organize, get better, and fix most of the issues that we have been postponing in our personal lives and in our businesses. It looks like social gathering will not happen as fast as we all wanted, and the Spring High Point Market has been now cancelled.
Until the Fall High Point Market in October, we at ZUO will take the time to develop the best collection and the most amazing showroom you have ever seen. This will give us all the opportunity to recharge and come to the best and most successful market as we are confident business and life will get better, and October is a great time for that.


For now, we will stay diligent with social distancing, doing more Virtual tours, Zoom meetings, Slack chats, Facetimes and all we can to stay connected as colleagues, friends, and family in the same industry. We feel it is more important now than ever to conduct as much normal business as we all can. We are here for you with advice, information, and product.
ZUO will continue to operate in compliance of our Local authorities, we will continue to be safe keep working from home and shipping all orders in prompt manner in a safe environment.
Many leaders in our business communities have stressed the importance of how we have all come together as a larger community by caring for the society as whole. As we continue to move forward on this journey together, there will be better days, filled again with smiles and excitement over sitting a new chair design, rushing to and from your next appointments at market, and of course a margarita with us. We hope to see everyone in person soon at whichever market comes next.