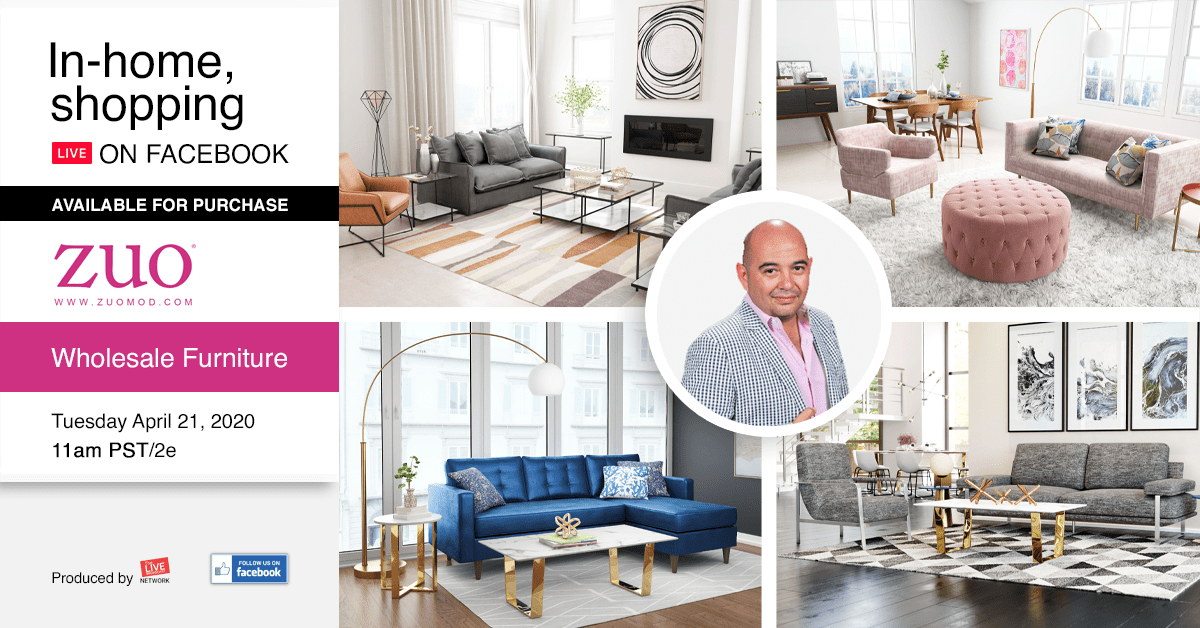 Luis Ruesga introduces the latest trends, designs and products from Zuo Modern Wholesale Furniture

Discover the latest information about accessorizing your home amid Covid19. The latest in design trends for your home office, school and college students. And find out how people are making their home a better place to enjoy time spent with family, with Zuo Modern.
Watch. Discover. Purchase Products.
Date: Tuesday April 21, 2020
ABOUT ZUO MODERN WHOLESALE FURNITURE
Zuo makes fashionable furniture affordable to any demographic. More than ever, Zuo wants to offer our customers bold looks that fit any application; dining & bar, living or bed rooms. We offer furniture for homes to offices, restaurants or other commercial spaces, hotels or resorts or anything in between.
Questions? Don't hesitate to reach out!



Tel.510-877-4087

Toll-Free 866-7-ZUOMOD (986-663)

Fax. 510-667-1012