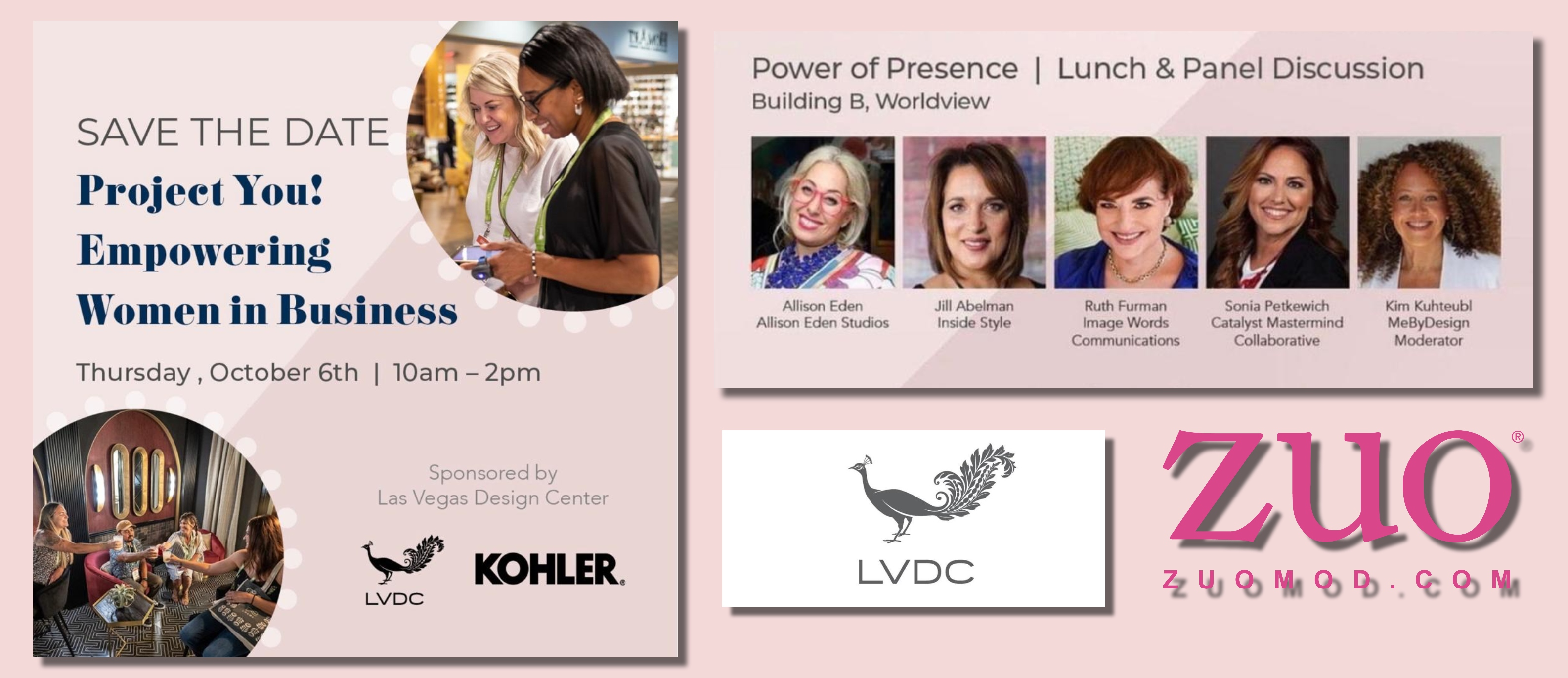 If you're a female business owner or interior designer involved with home furnishings, here's the perfect excuse for your next trip to Las Vegas.
The Las Vegas Design Center, which is made up of about 30 year-round showrooms in Building A of the World Market Center, is hosting a panel discussion and luncheon on Oct. 6 called Project You: Empowering Women in Business. The half day event will be headlined by five female entrepreneurs and business owners who will, in the words of event organizers "inspire collaboration and education."
"We are proud to be a sponsor of this unique gathering of some of the top young female entrepreneurs connected with the home furnishings business," said Luis Ruesga, CEO of Zuo. "Not only will attendees gain insights from the panelists, but they will also have boundless networking opportunities with their peers."
Moderating the panel discussion will be Kim Kuhteubl, founder and CEO of Me By Design, a firm that works with interior designers, architects, lifestyle influencers, and the like on brand and business strategy.
Other panelists are Sonia Petkewich, owner of Catalyst Mastermind Collaborative, a Las Vegas-based mastermind group for small business owners; Ruth Furman, president of Image Words Communications, a marketing and communications firm; Jill Abelman, CEO of Inside Style, a Las Vegas-based interior design firm; and Allison Eden, a designer of tile, textiles, wallpaper, carpet and furniture who owns Allison Eden Studios in Brooklyn, N.Y.
"The panelists have diverse backgrounds and bring a variety of skill sets to the table," Ruesga said. "Everyone should be able to leave with several actionable items to improve their business."
In recent years, Zuo has stepped up its outreach to the design community, and Ruesga says the effort is paying off big time by diversifying the company's customer base and building its brand with a segment of the furniture business that is often overlooked.
For information on attending the Oct. 6 event, contact the Las Vegas Design Center at (702) 599-3093.