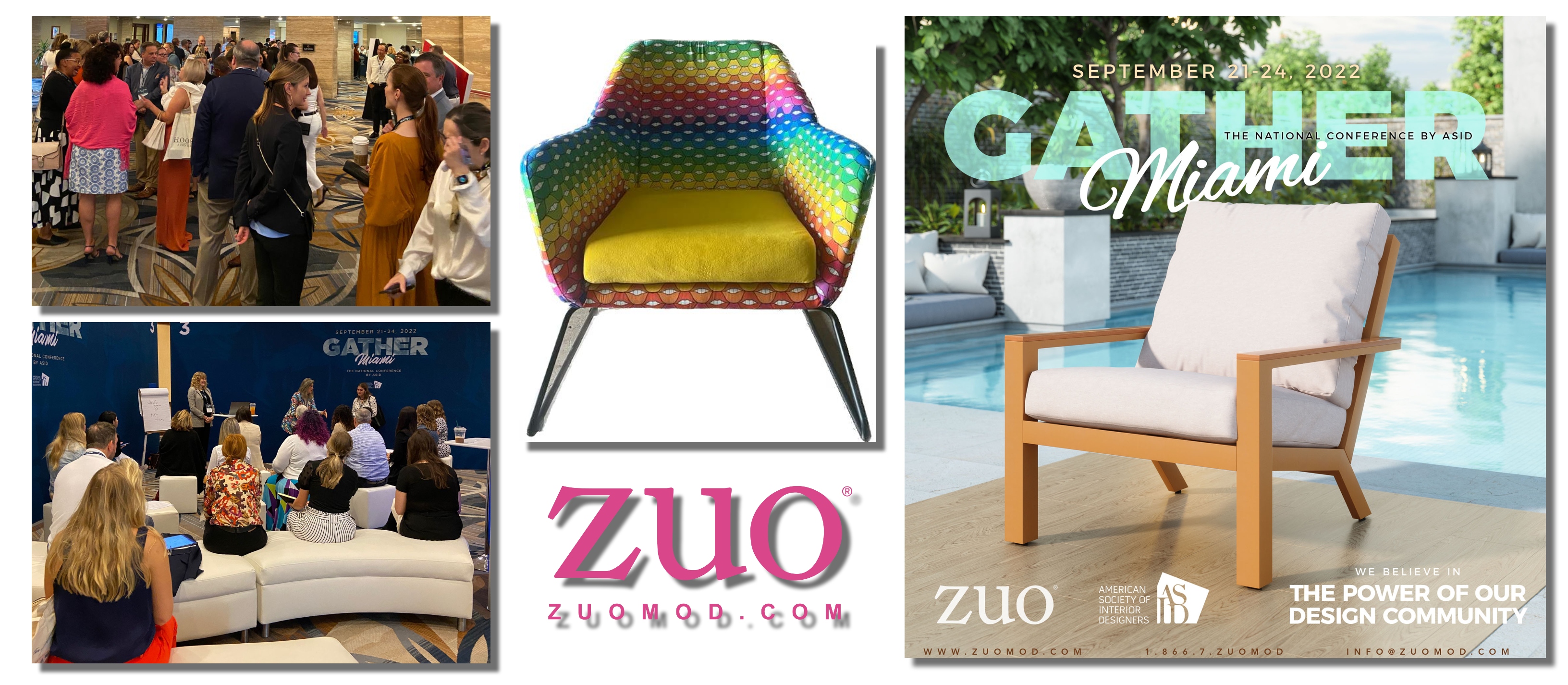 Considering that women have made the vast majority of home furnishings purchase decisions for decades, it was refreshing to hear that female architects and designers had most of the high-profile speaking slots at the recent national conference of the American Society of Interior Designers.
Called Gather, the event was ASID's first in-person conference in more than two years. We're told it was a very well-attended conference that included a wide cross-section of professional and student designers, architects and builders – the majority of them female.
Both of the event's keynote speakers were female, as were roughly two-thirds of the more than 100 panelists and workshop presenters at the conference's many educational sessions.
"It was an incredible demonstration of the growing influence of women in our industry," said Luis Ruesga, CEO of Zuo, which was a sponsor of the conference.
Keynote speakers were Sheryl Connelly, chief futurist at the consulting firm Wonder Twin Powers; and Carmeon Hamilton, a Memphis-based interior designer and owner of Nubi Interiors who was a winner of HGTV's Design Star: Next Gen.
Of course, it's no secret that women still make up only a small percentage of occupants of the C-suites at major furniture manufacturers and retailers, but there's no denying their sway in the design community is formidable. We would like to think it's only a matter of time before female occupancy of the C-suite improves, but until then, we'll join Ruesga and Zuo in celebrating their impact on design.
"We've always geared much of our marketing toward women consumers since they make most of the furniture purchasing decisions," said Ruesga. "And our more recent efforts to reach out to the interior design community is a naturel extension of that marketing strategy."
At Gather, Zuo showcased home accents, bar tables and bar chairs for the residential and hospitality markets, as well as some of the mosaic-themed fabrics from its new Allison Eden licensed collection.