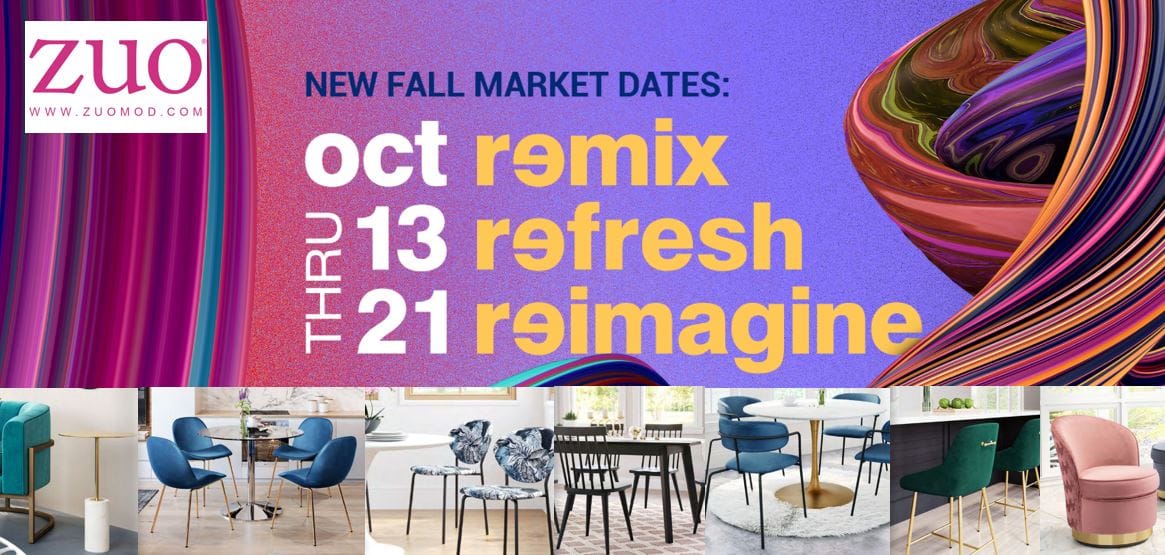 Zuo is working hard to adapt to the new safety measures to protect our employees and attendees for the Fall Market in High Point, NC on the new extended dates from October 13 to 21.


"The health of the Furniture community is part of our responsibility and we are happy to do our part by making sure we participate in the extended dates and we can service all providing customers and staff with masks, sanitizer and keeping social distance, we are making the hallways inside our 30,000 sf showroom wider so you feel safe while exploring the new 200 Introductions for the market" said Luis Ruesga, head of the Sales Department and CEO for ZUO.



Zuo is also committed by having a full time staff during the showroom cleaning and disinfecting to comply with the CDC guidelines and have a safe market. We suggest all attendees to do the pre-registration online
www.highpointmarket.org
to avoid lines at the front door and to contact your sales representative in advance to book appointments and have the most efficient time while shopping the new ZUO Collection.


Still not sure if you can attend? No problem, check one of our 3 Virtual Showrooms updated with our most recent collection, click on the tags and place your order today.
Not a Zuo Dealer yet? Open an account hereand place your orders today!
High Point - Virtual Showroom
Atlanta Market at AmericasMart - Virtual Showroom
Las Vegas Market - Virtual Showroom
Questions? Don't hesitate to reach out!
Tel.510-877-4087
Toll-Free 866-7-ZUOMOD (986-663)
Fax. 510-667-1012