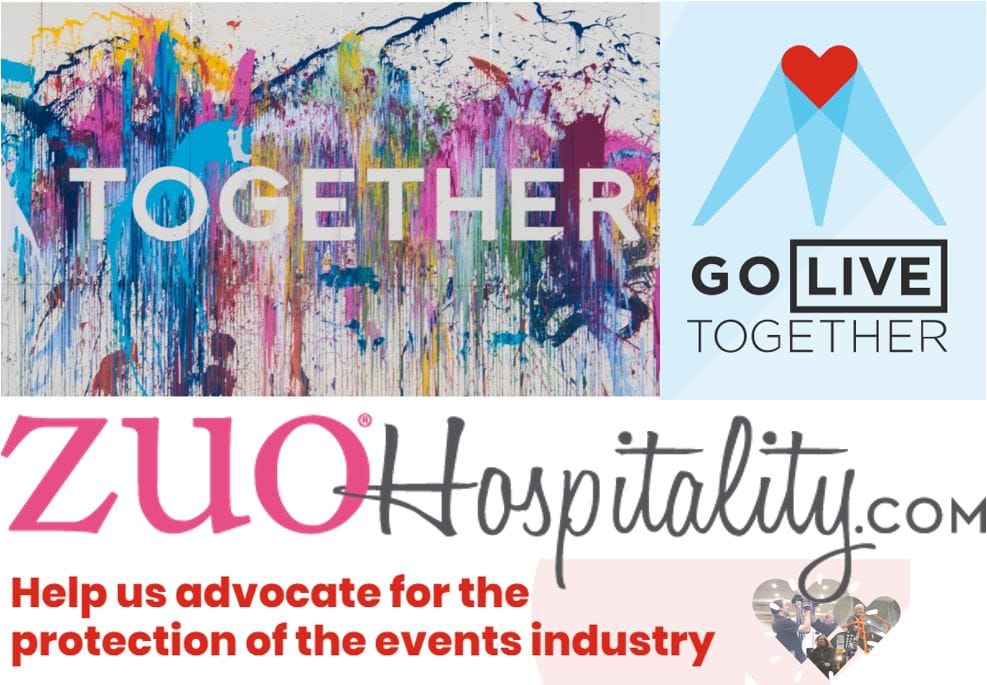 With the Covid-19 situation, many businesses are left with tough decisions in regards to the re-opening of their businesses. These businesses are eager to re-open, but also want to make sure to prioritize the health of the public. Zuo, along with many other manufacturing and event companies, is joining forces with Go LIVE Together to re-open trade shows in the safest way for the public. We are excited to finally be able to share our latest collection in person and connect with people in a healthy way.

1.
Go LIVE Together

Go LIVE Together is an organization that seeks to make sure that businesses are being heard. Due to the current situation, many businesses and individuals are struggling to stay afloat. The event industry drives nearly $1 trillion dollars to the U.S economy. With this organization and its partnerships, innovations, resources, and job creation can continue to happen.

2.
It's Not Just about the Business

The event industry isn't all about business and selling. Believe it or not, this industry allows for the funding of medical professionals and scientists to continue to make discoveries, research, etc. The event industry indirectly saves lives and without it, there is little funding to continue to make discoveries about the virus and keep us safe.

3.
More than Just the Businesses, Individuals Need their Jobs

As the economy is tumbling down, people are losing their jobs, leaving businesses, and individuals in the same boat. Protecting the event industry means protecting the economy, safety/health, and jobs of individuals. 6.6 million jobs are impacted by this pandemic and all of us must come together to remember what it means to share those face-to-face connections and celebrate what events can accomplish.

4.
Zuo is Doing its Part

Zuo is doing its part by partnering with Go LIVE Together to open up trade shows in a safe and healthy way for our Zuo family and the rest of the world. We want to be able to contribute to society by sharing our collections and designs and indirectly help with the funding needed to continue the medical research for Coronavirus and other research and discoveries.





We miss you guys!




For more information, visit www.golivetogether.com