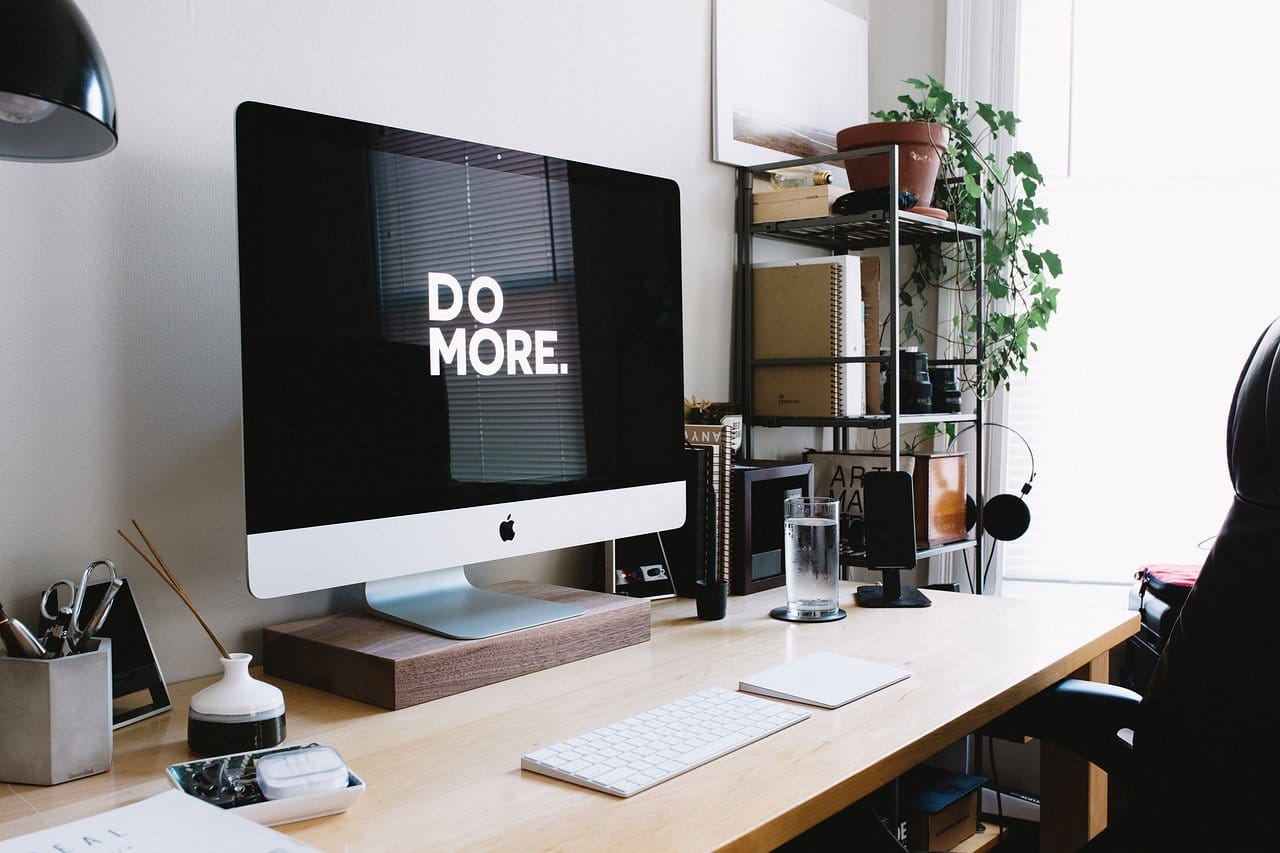 While working from home has its pros and cons, one thing is undeniable – it is becoming more common. As the number of remote workers grows, home offices are replacing traditional offices. Bringing your laptop to bed and calling it an office might work for a few hours, maybe days, until you fall asleep in the middle of the day or start feeling back pain. Whether this is a permanent, temporary or occasional arrangement for you, you need to make yourself comfortable in your workspace. Here are the most essential home office upgrades that will help you stay healthy, organized, and productive.
Build healthy ergonomic habits
A job that requires you to be seated at a desk for long periods of time can cause numerous health problems, such as chronic pain, musculoskeletal disorders and injuries. Unfortunately, few people think about their posture before they notice the first symptoms. To create a healthier working environment and prevent long-term damage and disease, we recommend upgrading your home office through ergonomic principles.
• A quality office chair is one of the most important home office upgrades you'll need. Don't be afraid your office seating will clash with the rest of the room. Thankfully, there are many adjustable ergonomic office chairs that don't look like they belong in a corporate office. To improve spine alignment, choose a chair with built-in headrests and lumbar support.
• Use a proper desk - not the floor or coffee table. Your desk should be tall enough to ensure neutral posture and spacious enough to fit a computer, lamp, and any office supplies you may need. Have in mind that moving a large desk can also cause injuries. Don't move bulky furniture on your own when furnishing your home office.
• An ergonomic footrest is one of many useful support products available that promote neutral posture. If your feet can't reach the floor while sitting, use an ergonomic footrest for adequate foot placement.
• An ergonomic keyboard is an amazing piece of equipment that will help you prevent wrist and hand strain. With additional support for your wrists and forearms, you won't have to worry about carpal tunnel and hand cramps.
These ergonomic home office upgrades guarantee more comfort. However, people who lead a sedentary lifestyle also need to stretch and exercise regularly.
Home office upgrades that add more light
Proper lighting is vital for your productivity. In most traditional offices, employees use large, cold, fluorescent bulbs to see better and feel more awake. Adding more light is one of the home office upgrades we strongly recommend. Here's how you can make your home office brighter.
Every office desk should have a lamp. Invest in a table lamp that allows you to adjust its brightness to your needs. You can turn up the brightness at night and when it's cloudy outside.
Use as much natural light as you can by placing your desk near the sunniest window. If possible, add new windows or a skylight to let more natural light inside. This kind of home office upgrades are more expensive, but they could be a smart investment if you plan on working from home often.
Hang a whiteboard close to your desk
Although it can be an eyesore in some homes, a whiteboard is a great place for ideas, reminders, to-do lists, and even problem solving. We are so used to using technology that we completely underestimate having a physical space to visualize a problem. Also, with a small whiteboard close to your desk, nothing important will slip your mind. Whiteboards come in various shapes, sizes and colors. Some even come with cool accessories like magnets.
Have a dedicated place to keep paper documents
A filing cabinet may not sound like the most aesthetically appealing furniture piece, however, times have changed. If you need storage space to keep paper records in order, you can find a filing cabinet that goes well with the rest of the decor. In addition to helping you stay organized and keep track of important documents, a filing cabinet can serve as a stand for potted plants, photo frames, figurinesand other knick-knacks. If you lack space, add floating shelves or install cabinets up the wall to maximize vertical square footage.
Home office décor
Now that you have all the necessary furniture pieces and additional equipment for your home office, it's time to decorate and really make it your own. One of the biggest perks of having a home office is that you can decorate it yourself and make it look however you want. While corporate offices look sterile and boring, your home office space can reflect your personality. After all, it's an extension of your home.
Some people prefer neutral colors and minimal distractions, while others like to fill their home office with vibrant colors and ornaments to energize the space and increase motivation. Anything that helps you focus, brings you joy, and drives productivity would be a perfect addition to your home office. You can include wall art, wallpaper, sheer curtains, or a plush rug. Let your imagination run wild - or don't – whatever works. Plants are also a good home office upgrade. Small or large, real or fake, plants always liven up a space making it more beautiful and pleasant to work in.