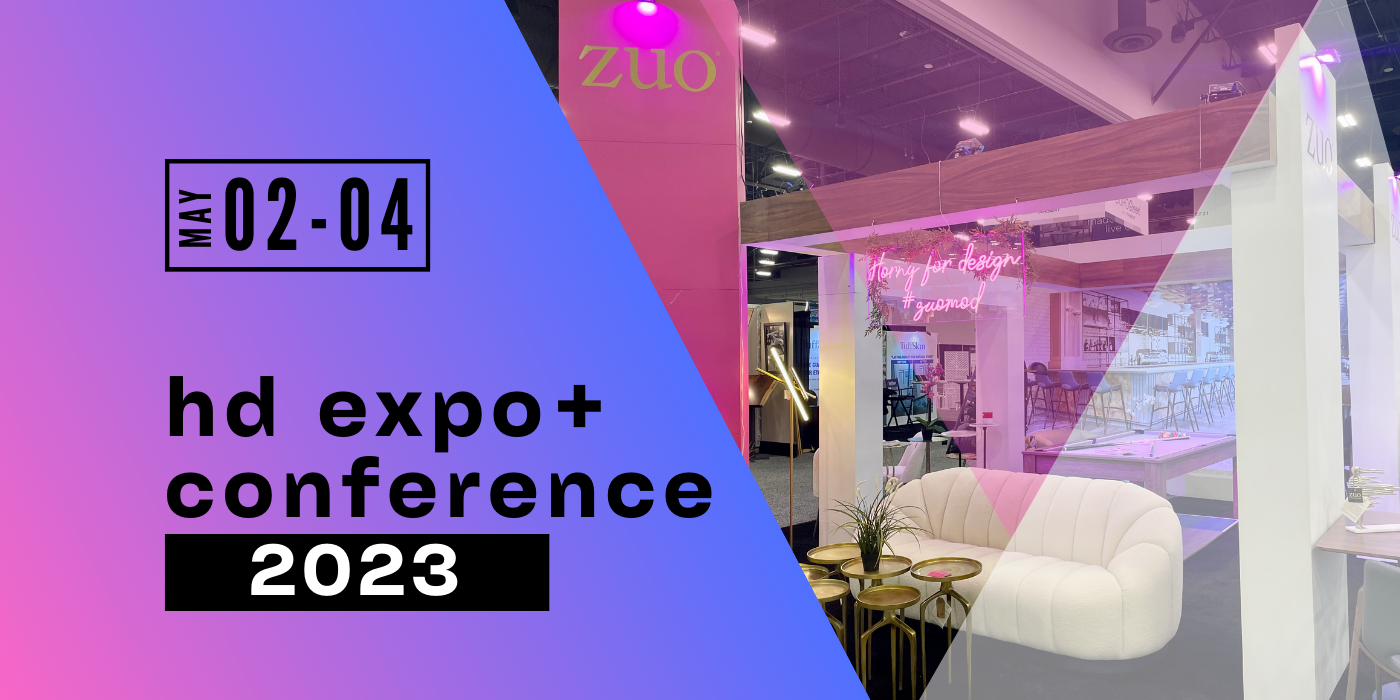 The Mandalay Bay Convention Center was abuzz with excitement as the Hospitality and Design show brought together some of the most interesting suppliers in the hospitality industry. The show was especially busy this year, with lots of foot traffic and many old faces post-pandemic. It was great to see so many businesses investing in events and hospitality, reflecting a positive outlook for the industry as a whole.
One trend that caught the eye of many attendees was the focus on outdoor furniture. With impressive displays of patio and poolside furniture, businesses are investing in their outdoor spaces to create safe and comfortable environments for customers to dine and relax. The latest designs and materials were showcased, highlighting a commitment to creating unique and inviting outdoor spaces.
The show also featured an impressive display of surface materials for tables and countertops. From natural stone to engineered materials, businesses have a wide range of options to create a distinctive look for their spaces. Many suppliers showcased their latest offerings, providing plenty of inspiration for designers and builders alike.
Boucle style fabrics were also popular at the show, with many booths featuring cozy and textured fabrics for upholstery. These fabrics can create a warm and inviting atmosphere in any space, from hotel lobbies to restaurant dining rooms. With so many options available, businesses can easily add a touch of comfort to their spaces.
The prevalence of Asian-inspired wall coverings was another trend that caught our attention. From delicate floral patterns to bold geometric designs, these wallpapers can add a unique touch to any space. With many suppliers offering a wide range of options, businesses can easily find a style that matches their taste and complements their design aesthetic.
For Zuo Modern, the show was a great success. Co-founder Luis Ruesga noted that the foot traffic was more than any other tradeshow they've done this year. The company debuted a new open footprint display booth, showcasing their latest designs and products. Representatives from Zuo Modern also had the opportunity to meet with hotel groups and discuss new chair designs and projects. Paul Lukas, the company's representative for the mid-Atlantic region, expressed his excitement for the meetings, stating, "We had great meetings with our hotel groups and are excited to work on many new projects in the coming months."
Overall, the Hospitality and Design show was a great opportunity for businesses to connect with suppliers, see the latest trends and products, and network with others in the industry. With the excitement and energy at the show, it's clear that the hospitality industry is bouncing back strong after a challenging year. The impressive displays of outdoor furniture, surface materials, boucle style fabrics, and Asian-inspired wall coverings demonstrate a commitment to creating unique and inviting spaces that cater to customers' needs and desires.