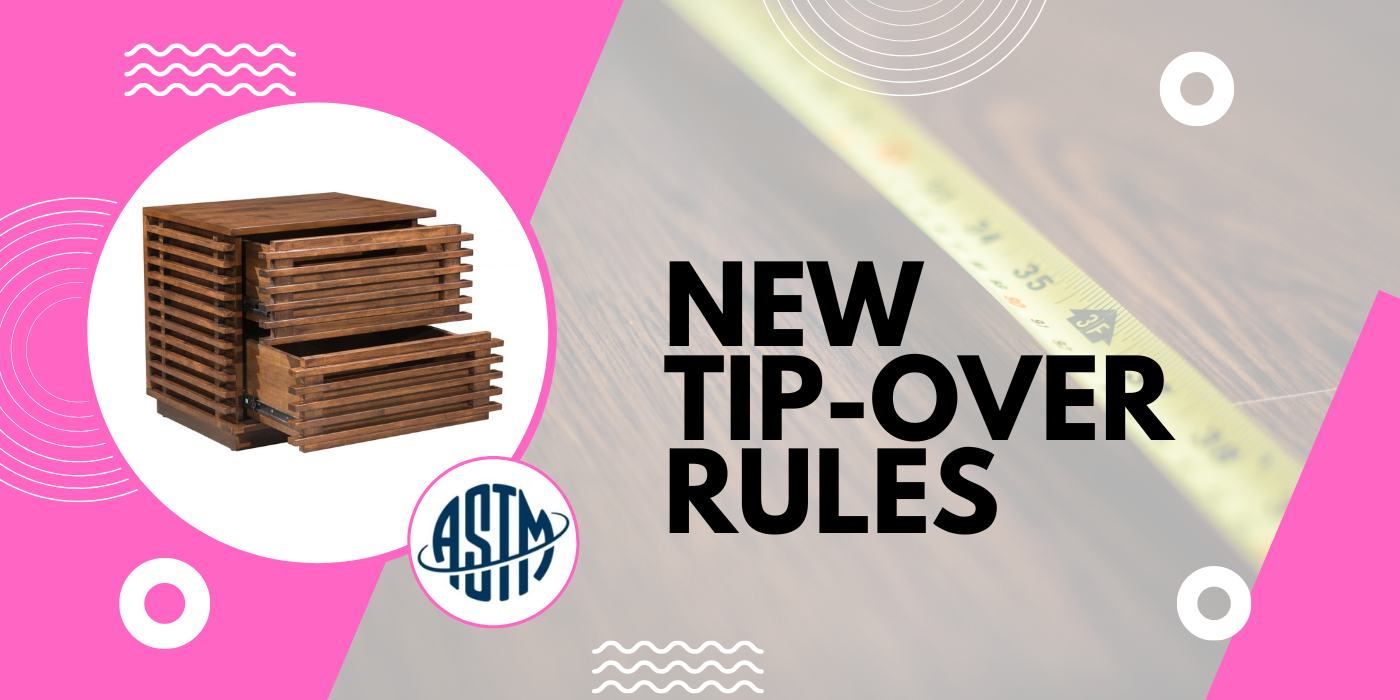 Manufacturers and retailers who sell dressers, chests and similar clothing storage units are undoubtedly relieved that the Consumer Product Safety Commission finally came to its senses and approved furniture stability rules that were developed months ago by the American Society for Testing and Materials (ASTM).
The new rules, which are set to take effect Sept. 1, are aimed at preventing tip-overs caused by small children who climb or play on the units. You've surely read some of the horror stories about these tip-over accidents – several of which have resulted in deaths and serious injuries.
According to Thomas Russell, editor-in-chief of Home News Now, the CPSC decided that the ASTM standards meet the requirements of the STURDY Act (Stop Tip-overs of Risky Dressers on Youth), which was signed into law by President Biden in December.
But as Russell chronicled in several Home New Now articles, the latest CPSC vote was a reversal of a vote earlier this year that established vastly different stability rules and included testing procedures that most manufacturers said were confusing.
The previous rules, which had been scheduled to take effect May 24, would have assigned each unit a stability rating. Many in the industry claimed such ratings would be of little value to consumers and would have done little to keep non-complaint products out of the marketplace.
The new rules include a series of straightforward pass/fail tests that simulate the weight of a 60-pound child. In a nutshell, the unit must not tip over if the child of that size climbs or plays on the unit, and it must remain stable even if all the drawers are open and fully loaded with clothing. The rules apply to units on carpeted and non-carpeted flooring. (Units less than 27 inches high and weighing less than 30 pounds are exempt.)
The new rules also require warning labels making parents and care-givers aware of the dangers of tip-overs.
At the High Point Market, most manufacturers told Russell they would meet the new standards by adding weight – probably not more than 15 pounds -- to the bottom of the case. In some instances, producers will add a bit of depth to the piece or tinker with the drawer designs, so they won't open quite as far. And at least one producer said it would design its pieces so that only one drawer could be opened at a time – a feature found on most office filing cabinets.
Every manufacturer who spoke with Russell said their goods would be complaint on or before Sept. 1, but retailers and designers still need to be vigilant and stay away from any piece that doesn't meet the standards. Any manufacturer should be happy to explain how its products are complying. .