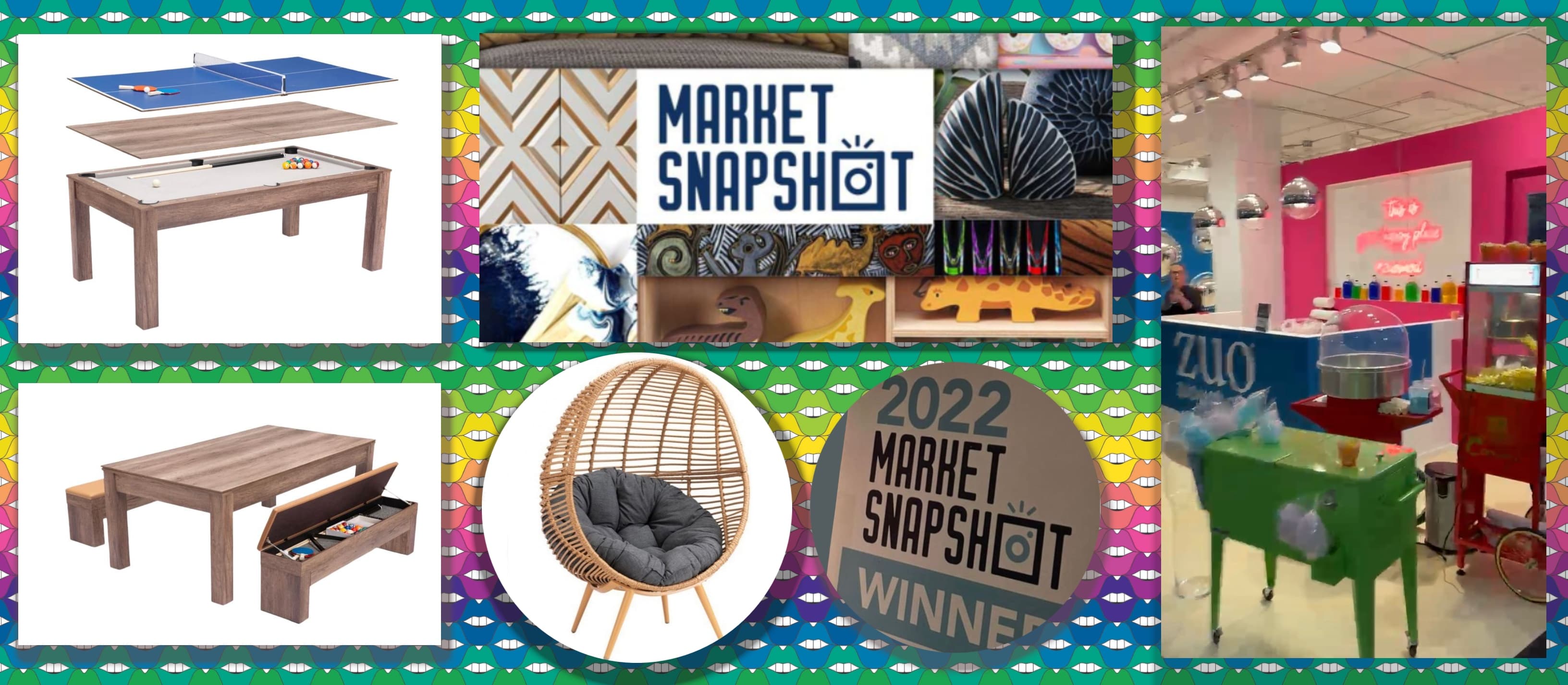 A quirky Zuo accent chair suitable for indoor or outdoor use proved to be very popular with design-minded attendees at this month's High Point Market.
It was so popular, in fact, that it earned a Market Snapshot "People's Choice" award from International Market Centers, the owner of several major market showroom buildings. The chair was one of only three furniture pieces to earn the award after online voting in the weeks leading up to the show.
"I am especially proud of this award because it was voted on by members of our target audience – buyers who have an eye for great design at a great value," said Luis Ruesga, CEO of Zuo. "It also illustrates the growing importance of casual styling in almost any indoor or outdoor living space."
The winning chair, named the Kelley, was one 49 finalists. Voting took place on IMC's Market Snapshot website, as well as its Facebook and Instagram pages. Two other Zuo pieces – a contemporary leather office chair and a casual dining group with mid-century modern styling – also were finalists.
To Ruesga's point, the majority of the finalists and six of the eight award winners were decidedly casual in style. Casual styles have been gaining in importance for years, but the trend was accelerated by the pandemic. And even though it looks like we're gradually recovering from that once-in-a-lifetime event, it's hard to envision a major swing back to more formal styles anytime soon.
"Our focus is still casual and mid-century modern," Ruesga said.
The winning chair was one of hundreds of items poured over by buyers in Zuo's bright, colorful new 30,000 square-foot High Point showroom.
The entry way to the exhibit space was designed to look like an old-fashioned candy store – complete with cotton candy and popcorn machines – while the remainder of the showroom had a light, airy feel. Not far from the marguerita machine (a Zuo showroom staple) was a pool table that could be quickly converted into a ping pong table or dining table. It was not unusual to hear the distinctive "clink" of billiards balls throughout the showroom.
"People are still doing more entertaining at home, so a table like this would be perfect for both eating and recreation," said Ruesga.
It goes without saying that the table, and the available dining benches, featured casual styling.