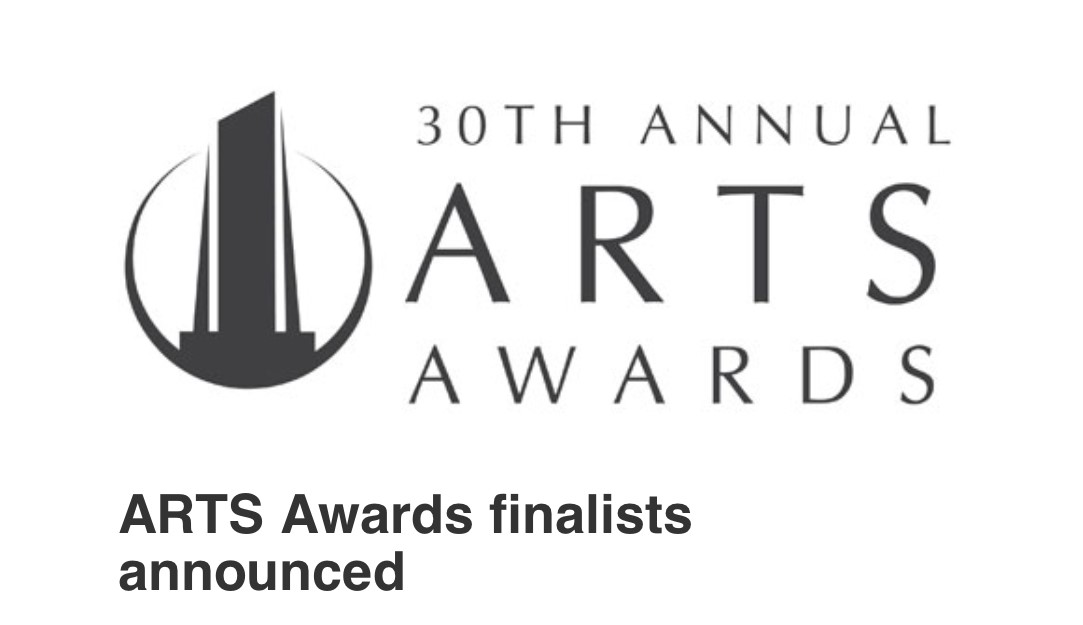 ART, names ZUO as one of the Finalists in Accent Furniture Category for 30th Annual ART Award !
ART the creative home furnishings network, andDallas Market Centerhave announced the finalists for the 30th annual ARTS Awards, which will take place Jan. 18 during the Dallas Total Home & Gift Market. The ARTS Awards honor top manufacturers, retailers, designers, and sales representatives in the home industry.
"These finalists are the best of the best and signify the utmost originality and dedication to our industry," said Cindy Morris, president and CEO of Dallas Market Center. "Congratulations to all of the 30th annual ARTS Awards finalists. We look forward to applauding your accomplishments in January."
The finalists each submit a creative digital presentation to a panel of independent judges. Digital submissions vary based upon category and may consist of product development, marketing, merchandising, company differentiation examples, or professional information. In November, the judges will convene in Dallas for two days to review each individual or company submission. Once all components of judging are complete, a designated accounting firm tabulates and secures the scores until the winners are announced for the first time at the ARTS Awards gala.
30th Annual ARTS Awards Finalists
Manufacturer Categories
Accent Furniture

Currey & Company
Theodore Alexander
Zuo Modern

Area Rugs

Jaipur Living
Kas Rugs
Nourisan

Home Accents

A&B Home Group, Inc.
Go Home, Ltd.
Jean De Merry
Sagebrook Home
Two's Company /Tozai Home

Home Textiles

Aviva Stanoff Design
Eastern Accents
Kevin O'Brien Studio
Lacefield Designs

Lighting Fixtures

Crystorama
Fine Art Lamps
Hubbardton Forge
Varaluz

Outdoor Living

Castelle
Coyote Outdoor Living
Kannoa
Klaussner Outdoor
Palecek

Lamps

AdessoHome
Koncept
Regina Andrew Design
Uttermost
Visual Comfort & Co.

Tabletop

Annieglass
Caskata Artisanal Home
Terrafirma Ceramics

Wall Décor

Austin Allen James
Howard Elliot Collection
RFA Décor
The Oliver Gal Artist Co.
Spicher & Company





Retailer Categories
Furniture Store – Multiple Store Locations

HOM Furniture, Coon Rapids, Minn.
HW Home, Denver
The Arrangement, Dallas
Urban Styles Furniture, Indianapolis

Furniture Store – Single Store Locations

24e Design Co., Savannah, Ga.
Blue Print, Dallas
Joyeux Home Décor, San Antonio
Lovelace Interiors, Miramar Beach, Fla.

Home Accents Store – East/Atlantic

Bountiful Interiors, Easton, Md.
In Detail Interiors, Pensacola, Fla.
Michele Varian, New York

Home Accents Store – Midwest/Southwest

Leon & Lulu, Clawson, Mich.
Mary Cates & Co., Dallas
The Design Bar, Burr Ridge, Ill.

Home Accents Store – West

Absolutely Fabulous, Huntington Beach, Calif.
Aldik Home, Van Nuys, Calif.
Jonathons Coastal Living, Fountain Valley, Calif.

Lighting Showroom – East/Atlantic

Elements Distinctive Lighting & Home Furnishings, Carle Place, N.Y.
Lucia Lighting & Design, Lynn, Mass.
Pace Lighting, Savannah, Ga.
Wolfers Lighting, Waltham, Mass.

Lighting Showroom – Midwest/Southwest

Idlewood Electric Supply, Highland Park, Ill.
Lights Fantastic, Dallas
Southern Lights, Burnsville, Minn.

Lighting Showroom – West

Accent Lighting, Redmond, Ore.
Black Whale Lighting, Encinitas, Calif.
Urban Lights, Denver

Sales Representative Category
Sales Representative – East/Atlantic

Amy Lynn, Life Designs Group
Martha Graham, Martha Graham & Associates
Orlando Cancel, Ivystone

Sales Representative – Midwest/Southwest

Betsy Chanove, Ivystone
Brad Krieger, BC Lights
Molly Harris, Harris Sales Inc.

Sales Representative – West

Doug Squires, Absolute Sales LLC
Heather Jakusz, Heather Jakusz
Jake Phillips,Quoizel Lighting
Lauren Lee, Ivystone

Interior Designer Category

Denise McGaha, Denise McGaha Interiors
David Santiago, Casa Santi
Ginger Curtis, Urbanology Designs
Julia Buckingham, Buckingham Interiors + Design
Kristi Hopper, Kristi Hopper Designs

Product Designer Category

Aimee Kurzner, Currey & Company
Charles Pavarini, Pavarini Design
Dann Foley, Dann Inc.
Erinn Valencich, Erinn V. Design Group
Libby Langdon, Libby Langdon Interiors




Sponsors for the 30th annual ARTS Awards include Home Accents Today, Designers Today, Furniture Today, Gifts & Decorative Accessories, Home Furnishings News, Home Textiles Today, Interior Design Society, Sustainable Furnishings Council and other industry publications.