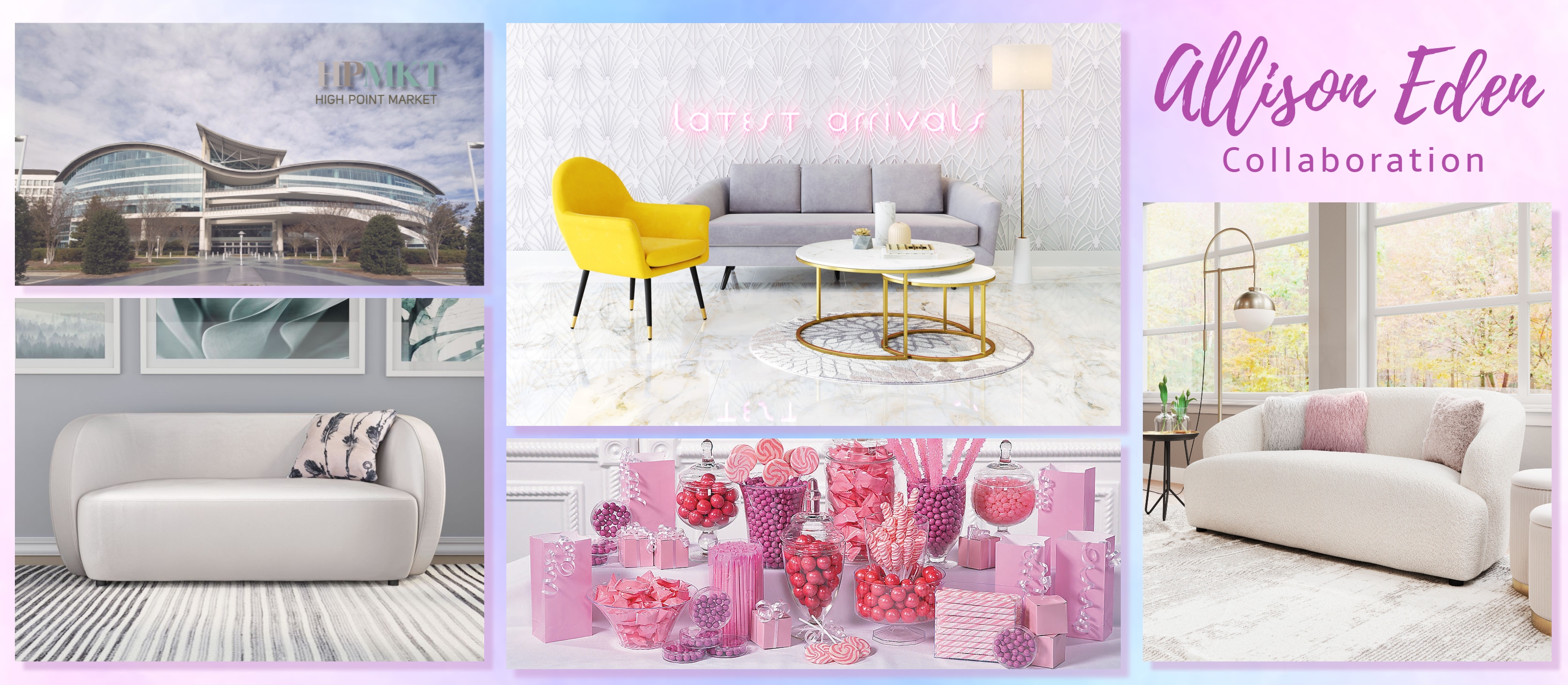 OAKLAND, Calif. – Zuo Modern, a leading resource for indoor and outdoor furniture and décor, is moving to a new, larger showroom in the International Home Furnishings Center for the spring High Point Market, April 2-6.
The new showroom, space H-534, occupies 30,000 square feet and is about 30 percent larger than Zuo's previous IHFC showroom.
The showroom entrance will feature a 3,000-square-foot brightly colored candy store designed to resemble an old-school speakeasy. Cotton candy and other sweet treats will be available throughout the day, as will a wide selection of beverages.
"It will be a great way to welcome our customers to our new space," said Zuo CEO Luis Ruesga. "The candy store and speakeasy flow seamlessly into our product displays, where we will be featuring merchandise that will be in stock by April."
Ruesga said goods manufactured in Mexico and the Dominican Republic will be key product introductions. Most of the items are upholstered seating and accent pieces that are suitable for any area of the house.
"We know that many of our customers still need inventory, and these new items can be shipped quickly," he said. "They will freshen up any retail floor and attract consumers who want to change the look of their indoor or outdoor living space."
Because of the extensive renovation work being done in the new showroom, Zuo will not be showing at the spring pre-market, which runs from Feb. 27-March 1.
In addition to the new showroom, ZUO will debut their first collaboration design in a 500-square-foot exhibit space in the IHFC's Interhall with contemporary mosaic designer Allison Eden. This is the first collaboration between the two companies and will showcase a lineup of colorful art fabrics, applied to dining and upholstery collections that Allison collaborated with Zuo.
Zuo's collaboration with Allison Eden will be shown in space IH-607, April 01-06.
Zuo's product line features an eclectic mix of mid-century modern, contemporary and industrial chic styles for every room of the house. The company also has an extensive lineup of hospitality furniture, outdoor furniture, lighting, mirrors and wall décor.
Founded in 2005 by entrepreneurs Luis Ruesga and Steve Poon, Zuo has showrooms in Atlanta, Las Vegas, High Point and Miami that are open to the trade by appointment. The company also operates North American warehouses in Union City, Calif., Miami and Montreal.