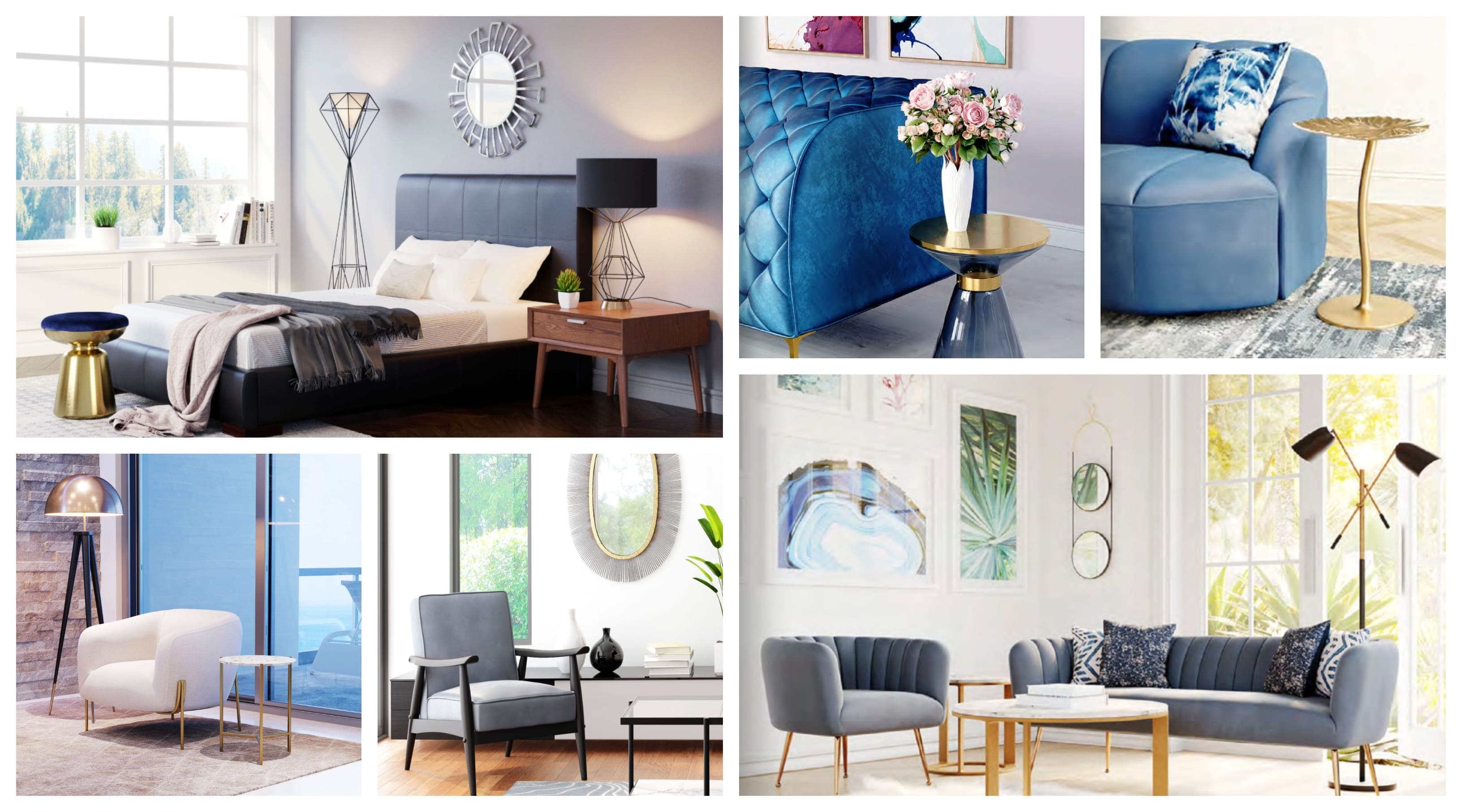 The new year comes with the desire for people to spruce up their home. Whether it is a full remodel of your home, new furniture, or just a change in the decor, you can freshen up your home by making the right choices. Here are a few tips on how to spruce up your home & keep it up to date with the 2020 trends.
1.
Keep it Simple

The home design motto of 2020 can be put in three words...keep it simple. With today's trends and styles, less is more. Before adding anything else to your home, start by cleaning up all the clutter. It is safe to say that unless you are absolutely in love with something, it is a necessity in your home, or it has been used in the past week, you can get rid of it. Getting rid of this clutter will help you create a minimalist look in your home & keep it clean. To further emphasize the minimalist look, consider adding modern furniture to your home. The clean shapes and lines help to keep your home simple & aesthetically pleasing.

Check out ZUO's endless options of modern furniture that allows for modern looks without emptying your wallet!



2.
Create a Focal Point

To prevent a room from feeling overwhelming and chaotic, create a focal point. The focal point in the room can be as simple as the built-in fireplace in your living room or a painting hung on the wall. But, it can also be as bold as a chandelier or a bright colored armchair in your living room. The key is to not overdo it by picking more than one focal point. Once you have picked the focal point in the room, the design of the room should be revolved around it.



3.
Replace your Area Rug

2020, the year for area rugs. One of the latest design trends is the use of area rugs which can help ground a space or even create a bold statement in a room (depending on the design). It is time to replace that area rug that you have had since 1500 B.C and pick one that introduces a fun pop of color to your otherwise neutral palette. If the room has no bold designs, consider adding a rug with patterns which will bring fun & excitement to the space.



4.
Add a Bold Accent Piece

If you refuse to get rid of your area rug that you have had since forever, or you just simply don't want a rug, there are other ways to spruce up your home. A gorgeous, bold piece of furniture will add a high visual impact to the decor of your home. ZUO has a variety of accent pieces that can make all the difference between a dull or exciting space.

Okay, now that I have listed a few tips on how to spruce up your home for a ~new year, new look~ it is time to try it in your home!