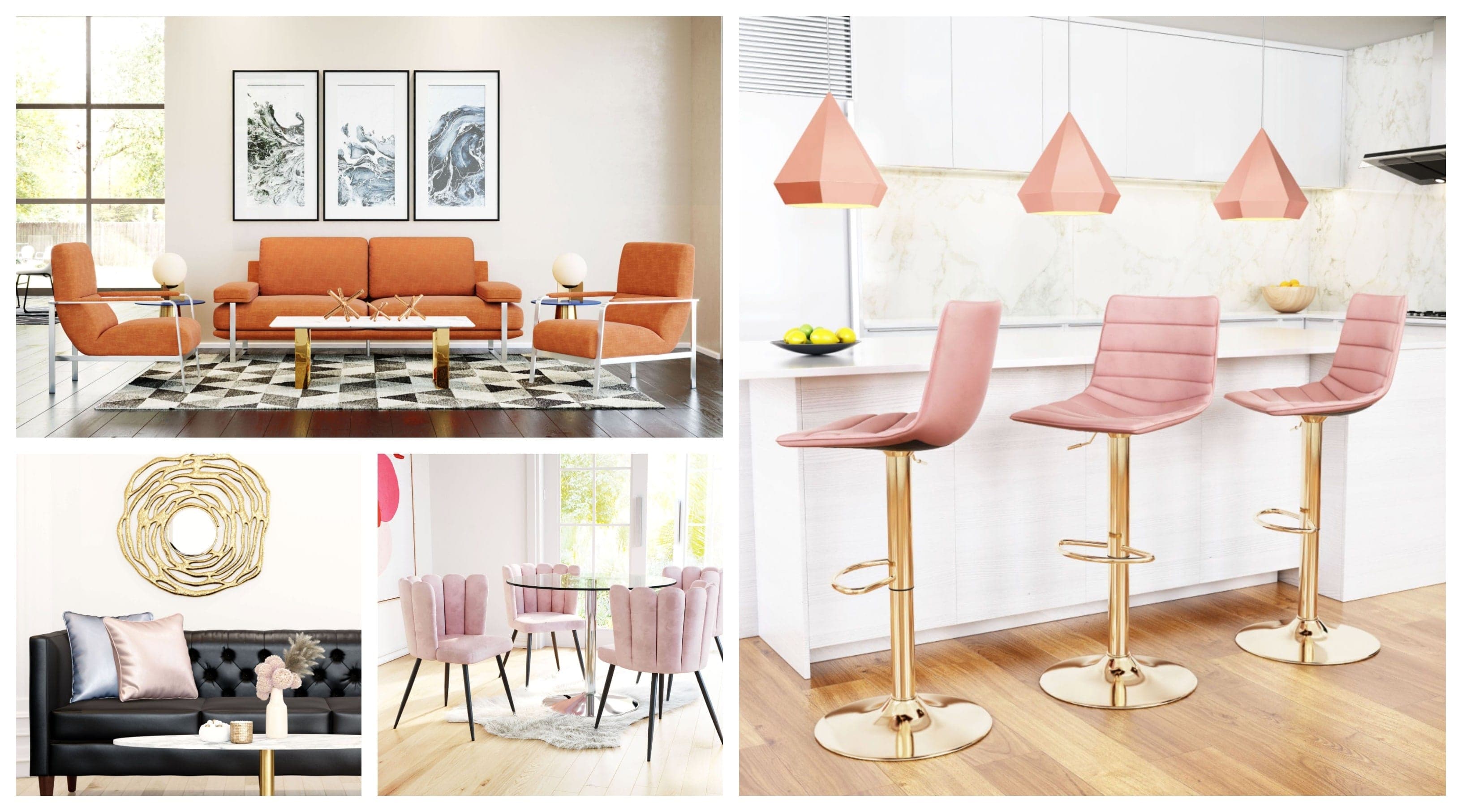 How To Use Bright Colors In Your Home Furniture
Bright colors can be scary to work with. Most people want their home to look its best and finding the perfect colors for your home can be a challenge. Because picking colors is such a struggle, we tend to stick to the neutral tones -- beige, white, black, grey etc.
HOWEVER, bright colors do not have to be seen in such a negative light when decorating a home. Bright colors can be the cheer in your home, what makes you smile. With the right planning and consideration, you can pick a bright color that you won't get bored of, or scared of, or ever regret!
On top of it all, bright colors can brighten your mood and your home while also being trendy. Three birds with one stone.
Here are some helpful tips to consider when planning to add bright colors to your home:
1. Choose a neutral color that you would want to pair with your bright color. By doing this, you can control the colors so that it does not become overwhelming.
2. Balance warm and cool colors.
3. Always test your swatches before you decide on the perfect color, this applies to fabric or paint.
Brighten a Neutral Space with Accessories
Many people prefer to have neutral walls and neutral furniture in their homes, however, you can still brighten up this space with some bright colored decor. Neutral colored walls and furniture allow room for you to add bright colored decor; such as curtains, rugs, throw pillows, artwork. These bright colored accessories will add life to your space that you won't regret. ZUO has a variety of bright colored decor to spice up your living space.
All White with Pops of Color
One of my personal favorite ways to design a room is having completely white decor and light furniture, and adding fun pops of color throughout the space. A bedroom could feature all white furniture and decor with bright accent pillows, rugs, or wall art. A living room could feature all white furniture with the perfect accent being a fun colored armchair. A dining room could feature all neutral colored chairs with the perfect accent being a bright colored chair at the end of the table. Okay, I could list more examples of living spaces but I think you get where I am going with this.
ZUO has some really fun accent chairs that will add fun pops of color to any space and even be the statement piece in the room.
Have a Focal Point
Lastly, but most importantly, the key to decorating with bright colors is to have a focal point. Without a focal point, it can get overwhelming. The focal point is the fun pop of color in your otherwise neutral colored space.
If you are ready to start the new year with a fun pop of color, visit ZUO online to find the many options of bright colored armchairs, sofas, or accessories for your home!