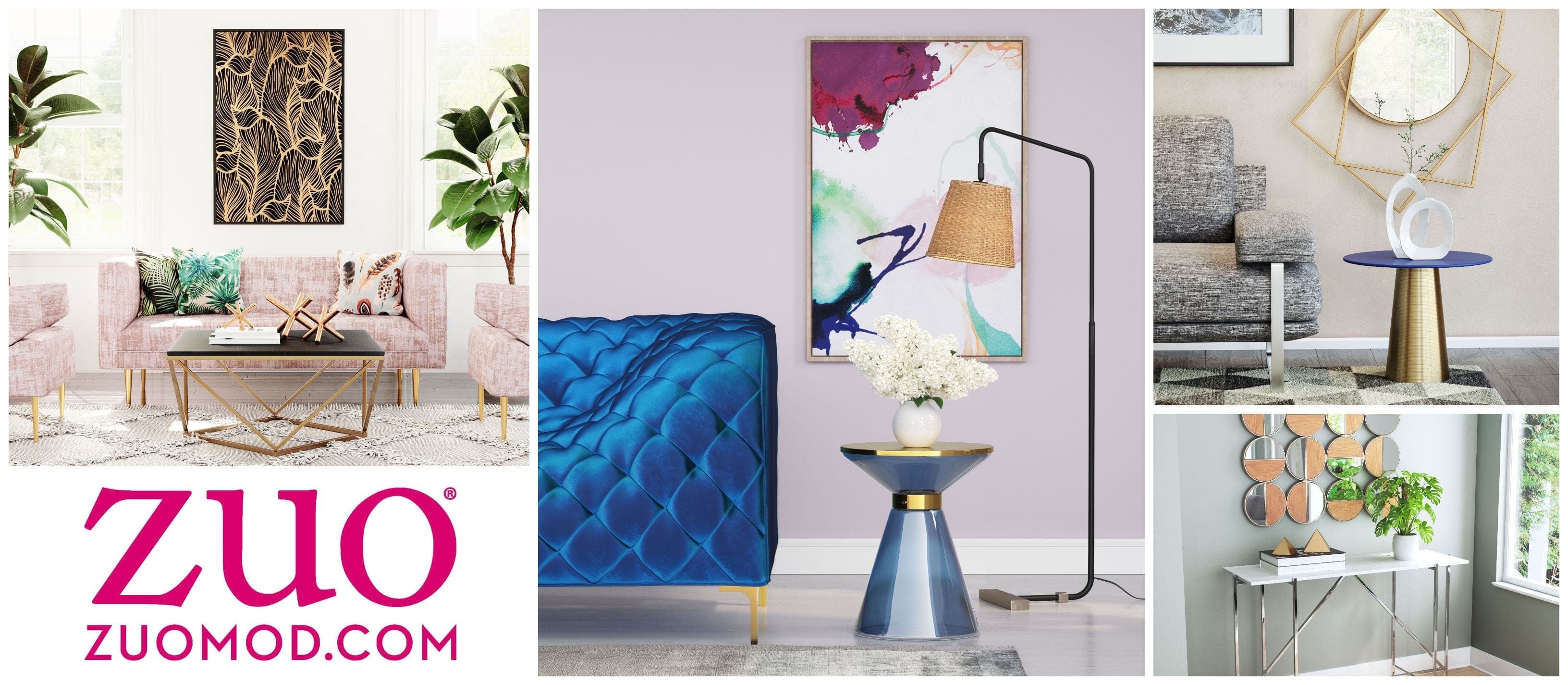 Throughout my career in the home furnishings industry, home décor has been the category that gets no respect.
It has been described with derisive names such as "dust collectors" and "costume jewelry," and is little more than an afterthought in the product mixes developed by a fair number of retailers and manufacturers. (Many who do recognize its importance have labeled the category "decorative accessories," which sounds a little more sophisticated.)
But the pandemic, which has forced most of us to spend a lot more time at home, has erased all doubts about the significance of home décor and the important role the category should play for retailers and interior designers. Simply put, items ranging from bookends to vases have been flying off store shelves and warehouse racks in record numbers as consumers and designers redecorate.
"Adding a few pieces of décor is an easy way to give a room a whole new look without spending a lot of money," said Zuo President Luis Ruesga. "Naturally, we'd like everyone to buy new furniture as well, but we realize that's not always possible."
If you're still skeptical, just look at the eye-popping third-quarter financial results for At Home, a retailer with 219 stores in 40 states that bills itself as the "home décor superstore."
Sales were up 47.5% in the quarter ended Oct. 24, and comparable-store sales were increased an astounding 44.1% since the retailer didn't open any new stores during the quarter and has had a net gain of only six stores since the beginning of its fiscal year.
And the company said comps topped 50% in its so-called everyday categories such as wall décor, textiles, accent décor and home organization. Seasonal categories such as Halloween and Christmas decorations had comps "only" in the low 20% range.
In a recent conference call with securities analysts, At Home Chairman and CEO Lewis Bird said the retailer is ramping up its expansion plans for fiscal 2021 and now plans to open 12 to 15 new stores – up from a previously announced plan of seven to 10 stores.
Bird and his colleagues are clearly giving the home décor category the respect it deserves, and you should too.