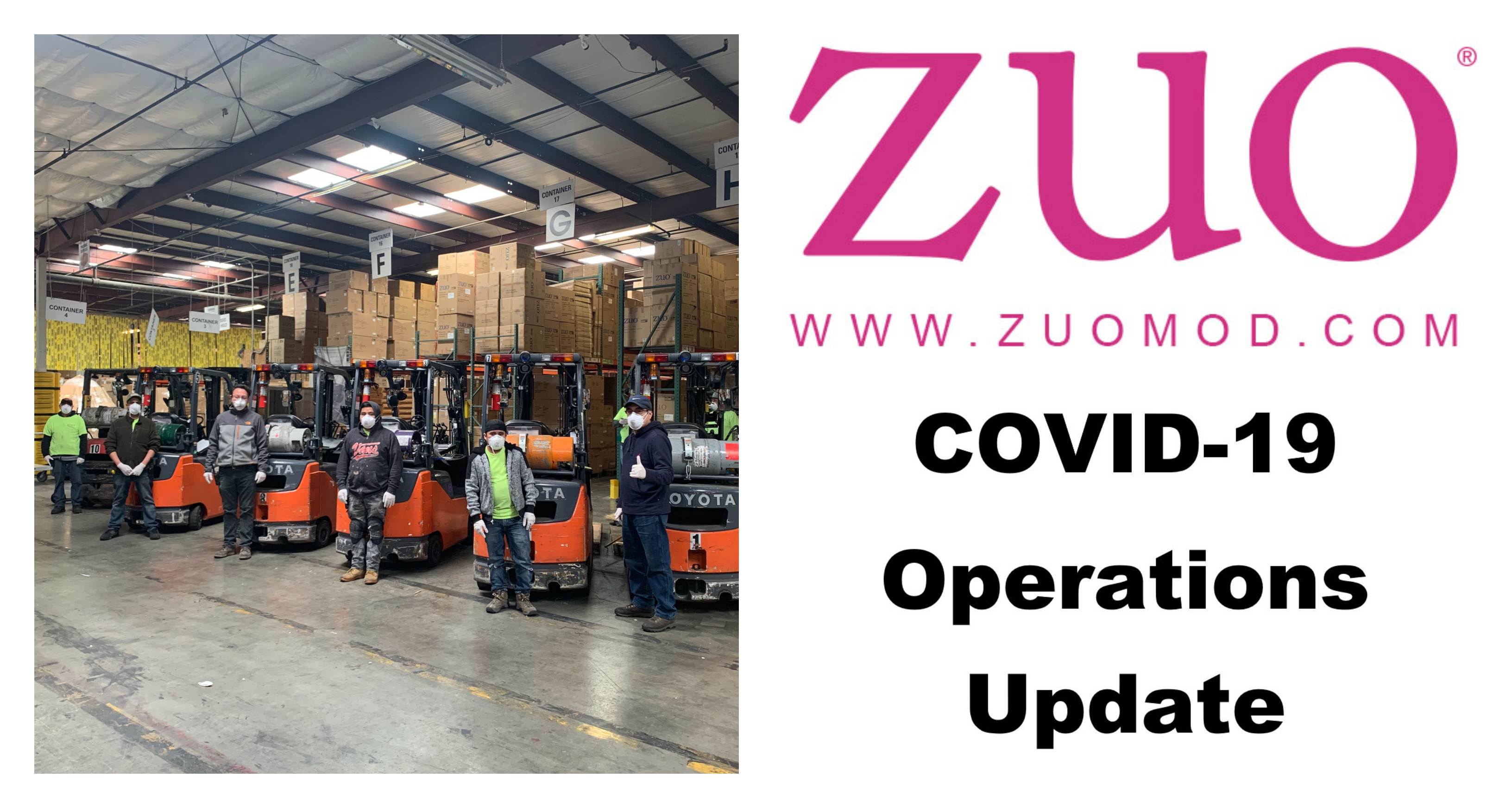 Dear Family, Partners, Customers and Vendors.
As we all adapt our daily lives to help curb the spread of COVID-19, we want to communicate with you about the steps we are taking to ensure the safety of our employees as well as our business together.
Trying to maintain a balance and doing the moral thing is a critical act these days. Zuo has moved our office operations remotely in compliance of the San Francisco Bay Area Shelter in Place as of March 17th. We are here to answer any of your inquires during our normal unchanged office hours.
Our warehouse operations were allowed to operate as essential services due our partnership with online vendors that sell products to work from home. Our warehouses have been practicing cleanliness and safety protocols to operate. All of our transportation partners and the ports are open and running efficiently. We are open for business to support our employees, our vendors, and our customers.
We are all in this together to persevere and come out stronger on the other side. The entire Zuo family thanks you for your partnership and hopes for safety and good health for all.
Questions? Don't hesitate to reach out!
Tel.510-877-4087
Toll-Free 866-7-ZUOMOD (986-663)
Fax. 510-667-1012
Cell. 415-497-6963