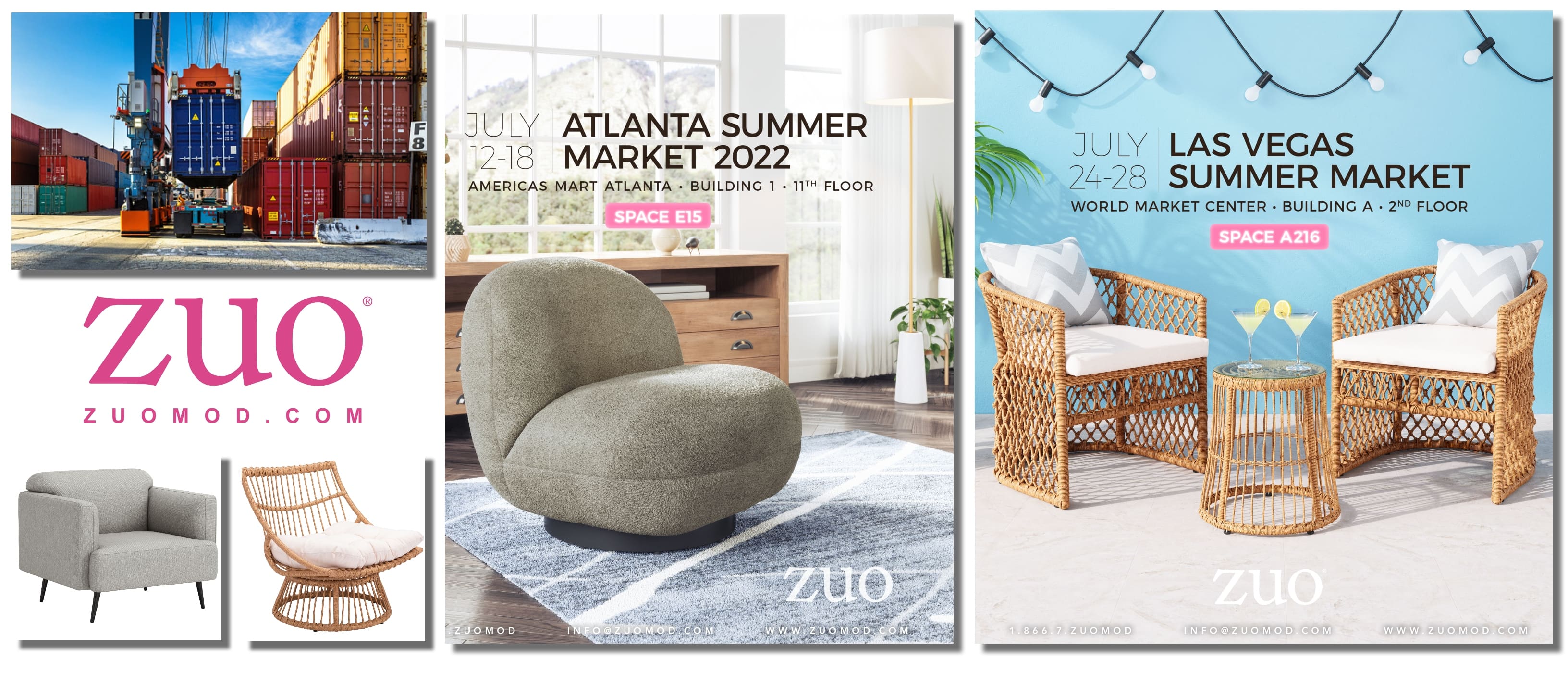 Finally, there's some good news about ocean container shipping rates. They're actually trending down.
We know that's hard to believe – especially if you're a retailer, manufacturer or designer who has watched freight bills rise astronomically the past two years – but the widely-watched Drewry World Container Index is down 16 percent from a year ago. And the consulting firm Drewry Supply Chain Advisers, which compiles the data, believes it will continue to slowly decline over the next few weeks.
At the end of June, Drewry's composite index of rates for a 40-foot container on major east-west shipping lanes stood at $7,066. That's down 16 percent from $8,399 year ago, and down 32 percent from its peak of $10,377 in September 2021.
But the composite index is still more than double the five-year average rate of $3,490 per 40-foot container, so don't break out the champagne just yet.
On the popular Shanghai-to-Los Angeles route used by many furniture manufacturers and retailers, the rate stood at $7,652 at the end of June, down 17 percent from a year earlier. Rates on that route peaked at $12,434 last September, according to Drewry, and we heard horror stories last fall of individual companies paying far more than that.
The rate for containers moving from Shanghai to New York stood at $10,154 at the end of June, down 13 percent from a year earlier. Drewry said last September's peak rate was $16,138 per 40-foot container.
While these trends are indeed good news for the home furnishings industry, they're also a reflection of the softening demand many manufacturers and retailers are experiencing. A few manufacturers already have announced layoffs at their U.S. factories – a complete reversal of the past two summers – and a number of retailers are suddenly faced with bloated inventories as merchandise that was ordered months ago is starting to arrive.
Despite these challenges, the folks at Zuo are forging ahead with their summer trade show plans with a wide array of occasional, upholstery and outdoor pieces that are in stock for quick shipment. The company will be showing at the Atlanta Market July 12-18 in space E-15 on the 11th floor of AmericasMart building 1.
The Las Vegas Market takes place July 24-28, and Zuo's showroom is space A-216 of the World Market Center.