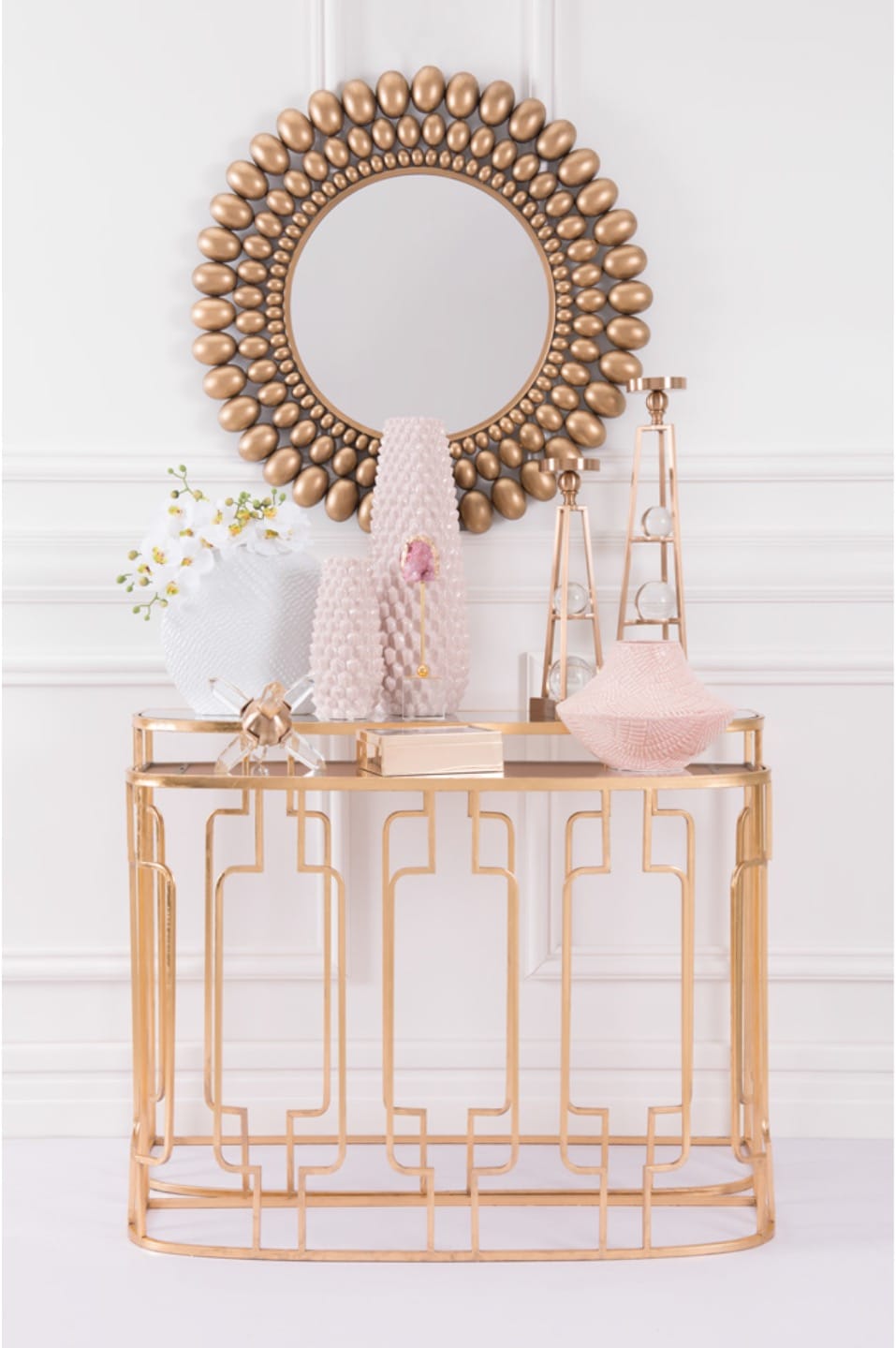 ZUO, International contemporary manufacture; announces the debut of its ZUO Décor Collection for upcoming Atlanta International Gift & Home Market in America's Mart July 11-18, 2017. ZUO will transform their existing 4500 sf showroom in Building 1, Space E1/E1 into a home décor mecca. This launch of the ZUO Decor Division will include the largest expansion and introduction in the company's 12-year history; as they will debut over 1100 items for home accessories, wall décor, accent furniture and decorative pillows.
Director of ZUO Décor -Andrea Guardiola (previously with accessories company Sagebrook Home, Nova Lighting and Three Hands) commented "This experience in working with ZUO and developing their first Décor collection has been so gratifying. Having worked in the accessories industry for 2 decades I know firsthand how long development can take. To see what we accomplished from the initial design and conception, approving samples to full production and the launching of our first collection – in just 3 months truly amazes me. ZUO's ability to overseeing and handle all the details; from product development, skilled vendor relations and manufacturing efficiency, to the daily operations, logistic and Visual team's capabilities is astounding. I am so excited for next week's debut, and I can't wait to see longtime clients, friends and other industry professionals during Atlanta & Vegas Market's. This journey with ZUO Décor has been so thrilling and I can't wait to see the response from buyers across US, Canada and Latin America."
Décor Director Andrea also shared an in depth look at her inspiration for the ZUO Décor collection comes from a combination of monitoring and analyze the hottest global trends in furniture and fashion, to creating a line of products that will bring, a wide range of styles, while staying true to the company's moto to provide affordable fashionable products with good quality, value and durable manufacturing.
Andrea also commented "Each of us express our own individual experience and personality through our surroundings and this expression comes through in home décor more than any other. Whether you are bold, brave or dynamic, romantic or more casual- people show their individuality and personality with home décor. In developing my first collection for ZUO Décor- I designed products with an eclectic and diverse mix of styles enhancing the ZUO's existing collections. Whether you are shopping for accessories, wall décor or accents- ZUO Decor delivers to bring affordable and trendsetting designs to the marketplace."
When interviewing ZUO CEO, Luis Ruesga shared "Over the last 12 years ZUO has grown from offering modern office furniture to including products for indoor & outdoor furniture, lighting and mirrors. Our new division of Décor will further emphasize our one stop shop lifestyle approach. Andrea's experience and designs continue to revolutionize the ZUO name as we look forward to developing new relationships within the Gift and Accessories Retailers and the Hospitality Market. The variety of styles and Andrea has created is unparalleled. We are so proud to have her leading our new Décor Division and as a part of our ZUO family."
ZUO Décor Debut will include; accent furniture, clocks, candle holders, desk accents, indoor & outdoor planters, figurines & object d' art, mirrors, pillows, trays, wall art, and vases. For more info on ZUO Décor email: decor@zuomod.com