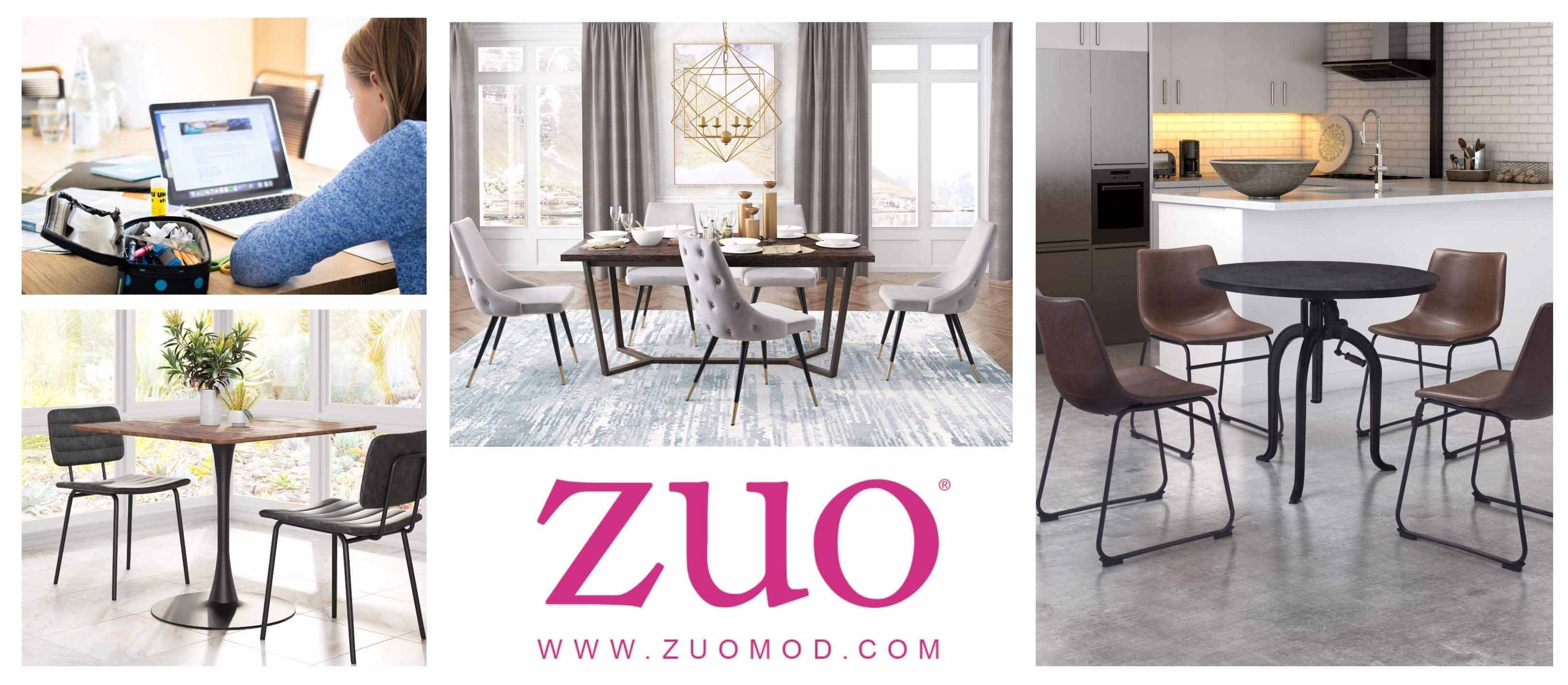 In December 2019 – roughly three months before the pandemic redefined nearly everything that was considered normal – New York interior designer Christine Gachot had this to say about the dining room.
"Rather than creating showpiece formal dining rooms, the dining room of the next decade will be a hub of energy for the home: work station, buffet, homework table, bar, and beyond," she told MyDomaine, a website that follows lifestyle developments and design trends. "Space is valuable, and it should work for the life you actually live!"
Little did she realize just how spot-on her prediction would be.
The pandemic, as we know all too well, has forced many adults to work from home and turned millions of homes into remote classrooms. And much of this new activity takes place – you guessed it – in the dining room.
We can't help but wonder how many families actually eat a meal at the dining room table these days. Why bother to clear off the laptops, textbooks, charging stations and other work- and school-related clutter when the whole process would need to be repeated day after day?
The sliver lining to all this chaos is that consumers and interior designers are paying more attention than ever to the dining room. That means exceptional sales opportunities for retailers, even after the pandemic ends.
Dining continues to be one of the hottest furniture categories at Zuo, and CEO Luis Ruesga said both indoor and outdoor pieces continue to sell briskly. And as people gradually begin to enjoy restaurant meals and travel again, he believes sales opportunities will arise for hospitality dining pieces, as well.
Two of Zuo's best-sellers for the dining room are the Piccolo chair, which features sleek mid-century modern styling, and the Smart dining chair, a counter-height model with a sculpted seat and back.
These best-sellers, and dozens of other dining room pieces, are among the more than 1,500 items that will be on display in Zuo's new 10,000 square-foot showroom, space A-216 at the World Market Center in Las Vegas. Not only will the new exhibit space be open during the Las Vegas Market, April 11-15, it will serve the interior design community year-round. During non-market periods, the space will be open 10 a.m. to 5 p.m. Monday through Friday.