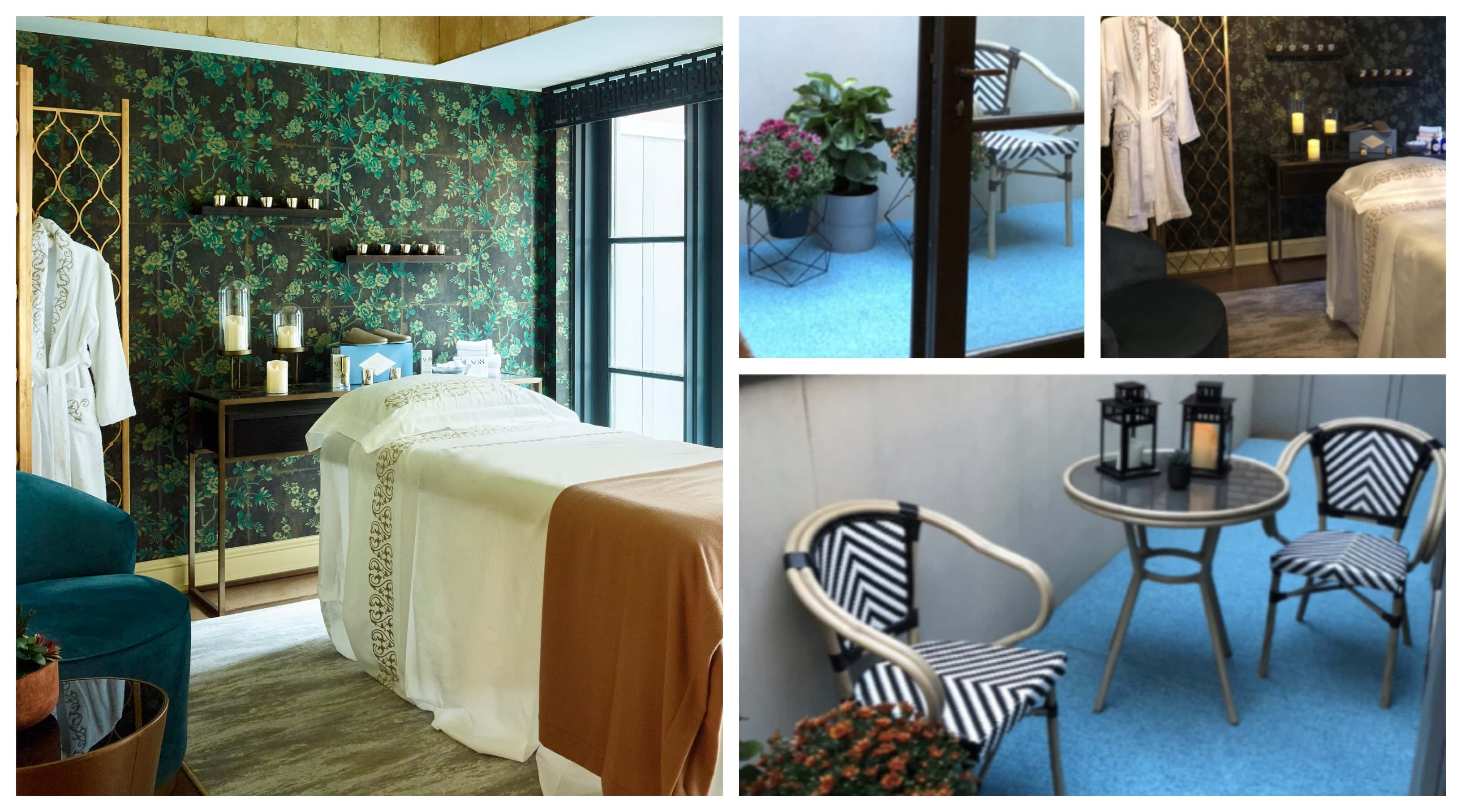 Did you know that your home can actually affect you mentally, physically, emotionally, and spiritually? Wellness architecture was highlighted at the 2017 Global Wellness Summit as one of the eight wellness trends that will have global effects. It is about designing your home using composting, low/no VOC paints, hands free faucets, using mindfulness with a yoga room or soaking in a tub.
It is about designing your home for your wellness, to bring peace and serenity. So, what better way to design for wellness than to help raise awareness and support breast cancer research? Lori Miller of LGC Interior Design chose to design a room for the Holiday House which is founded by Iris Dankner and helps raise crucial funds for the prevention and cure for cancer.
Perfectly poised next to the pool was a blank canvas waiting to be created and so, Lori Miller of LGC Interior Design, created what is known as the "wellness room". A perfectly serene massage room scented with Young Living ~essential oils~, candles and luxurious sheets, fabrics and textiles. With degrees in Interior Design and Mental Health, Lori uses her background to teach about the experience of wellness using your senses and the use of organic products in the home.
Zuo is so excited to be a part of this amazing project! We contributed outdoor furniture made of concrete materials, glass top tables and comfortable chairs that are aesthetically pleasing and comfy. These furniture pieces allow one to enjoy the outdoors while feeling as comfortable as you would indoors. Zuo is proud to be the biggest supporter, as for us, the wellness and comfort of our customers is what we strive for when designing our furniture.