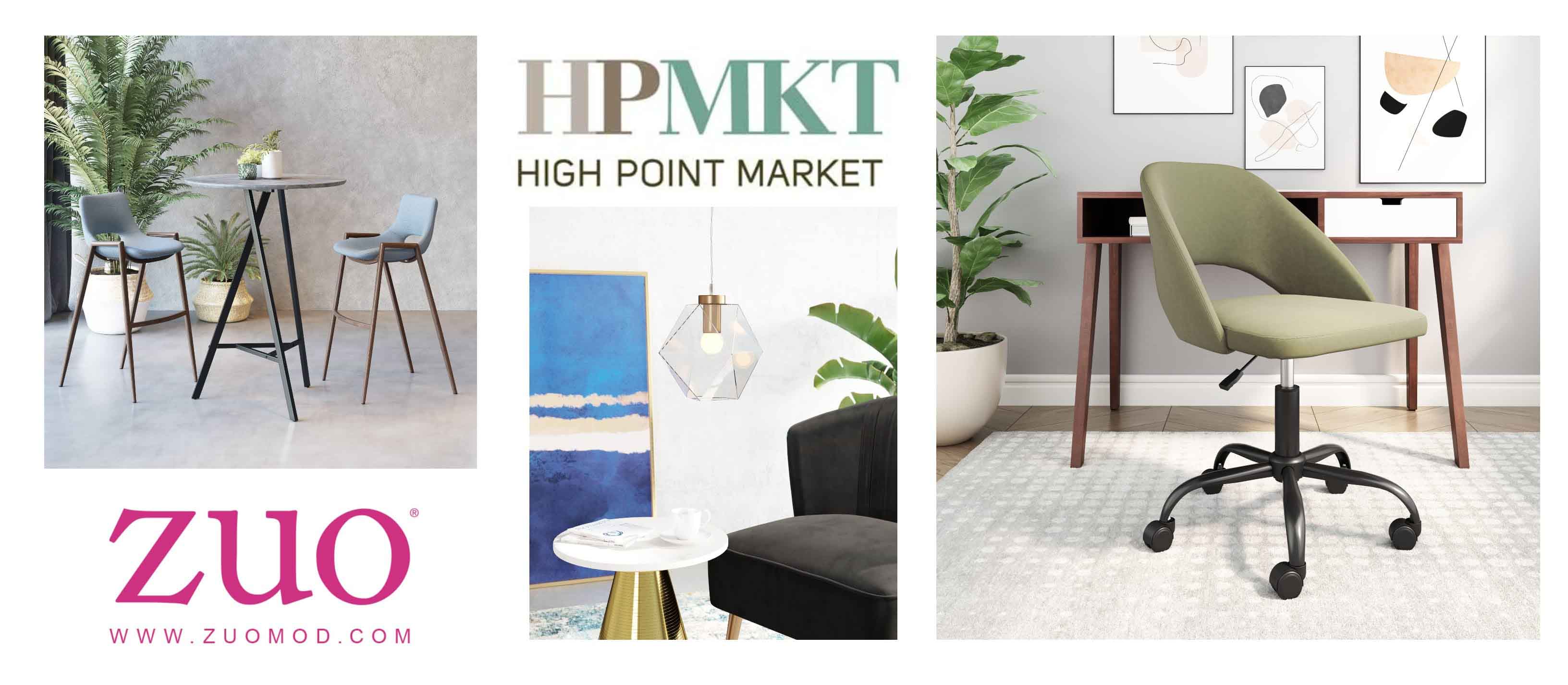 After rescheduling 2021 Spring Marker, the High Point Authority has subsequently moved Spring Pre-market to April 25-27, 2021.
If you have never attended, Premarket is designed to provide a select group of furniture retailers with a precursory look at the product introductions set to debut at the upcoming High Point Market. These extended appointments allow attending retailers to experience a more in-depth showroom visit and frees up their schedule when they return to High Point during Market to be able to visit other vendors, thus allowing them to visit a larger group of exhibitors overall.
"Zuo has been participated at pre-market for 5 years, and we are planning to continue to offer this to our customers, specially now when customers need to shop safe and with confidence during this difficult times and we are ready to provide that. We are working hard to make sure we present new and interesting designs to you this week, we are confident it will be a great pre-market for what will be 2021"
Not a Zuo Dealer yet? Open an account hereand place your orders today!
Questions? Don't hesitate to reach out!
Tel.510-877-4087
Toll-Free 866-7-ZUOMOD (986-663)
Fax. 510-667-1012
High Point - Virtual Showroom
Atlanta Market at AmericasMart - Virtual Showroom
Las Vegas Market - Virtual Showroom