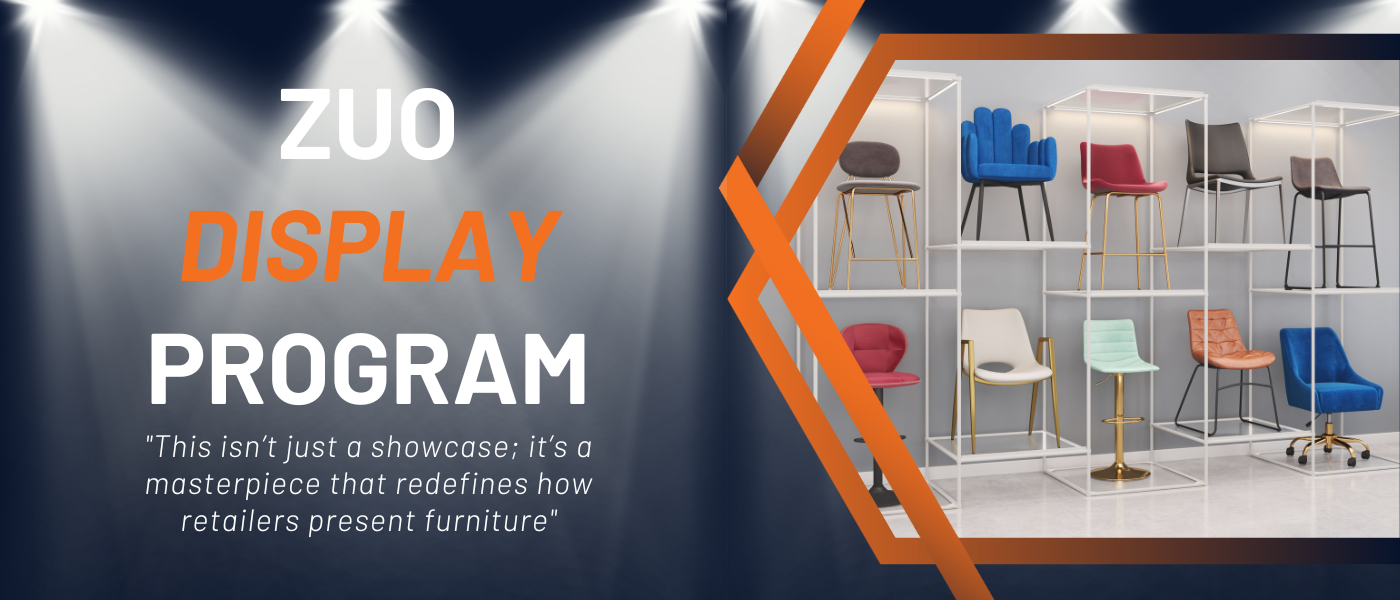 In the competitive world of furniture design, Zuo Modern has always stood out. We introduce a merchandising display that redefines how retailers present furniture, ultimately boosting store profitability.
Imagine an environment where the ambiance is an integral part of the shopping experience. Zuo Modern's modular chair display achieves precisely that with its ambient lighting, making it not just a display but a practical masterpiece.
In today's retail landscape, optimizing available space is crucial. Our display doesn't take up space; it enhances it. It boasts a clean and contemporary design, seamlessly fitting into any showroom and creating a versatile and captivating focal point.
One of its standout features is its ease of mobility and installation. No need for professional installation teams or complex setups. It's flexible, allowing you to adapt it to your showroom's changing needs effortlessly, putting you in control to enhance your store's profitability.
What truly sets this display apart is its ability to engage customers in a unique way. As customers explore your showroom, the soft illumination draws them closer to a carefully curated selection of Zuo's best chairs. This soft glow accentuates every detail, highlighting craftsmanship and fabric quality, delivering an immersive shopping experience that aligns with Zuo's design philosophy.
But Zuo Modern goes beyond impressive displays. We understand the importance of efficient service in today's fast-paced world. That's why we offer a Quick Ship Program with a minimal investment, ensuring you can promptly offer our furniture to your customers.
In an industry that values innovation, Zuo Modern is at the forefront, pushing boundaries and redefining excellence. Our modular chair display showcases our commitment to innovation, elegance, and customer engagement.
Assemble your display today: Zuo Chair Display and Zuo Adjustable Shelf on sale now!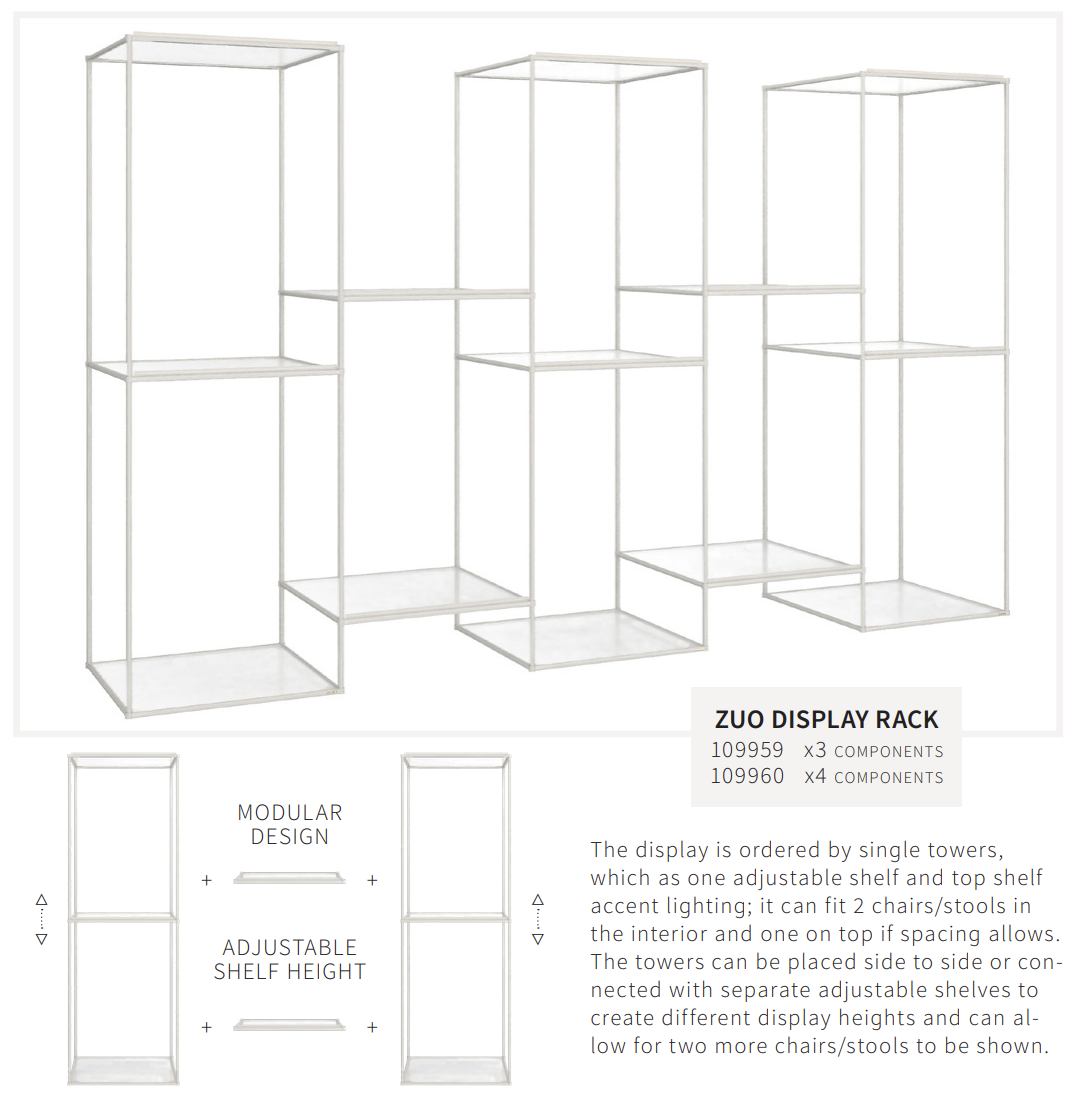 Email us at hello@zuomod.com to know how you can get one display totally free.
As you prepare to explore the world of furniture design at the October High Point Furniture Market, make sure to visit Zuo Modern's exhibit. It's more than just furniture; it's an opportunity to transform your retail space, boost store profitability, and provide your customers with a unique shopping experience.