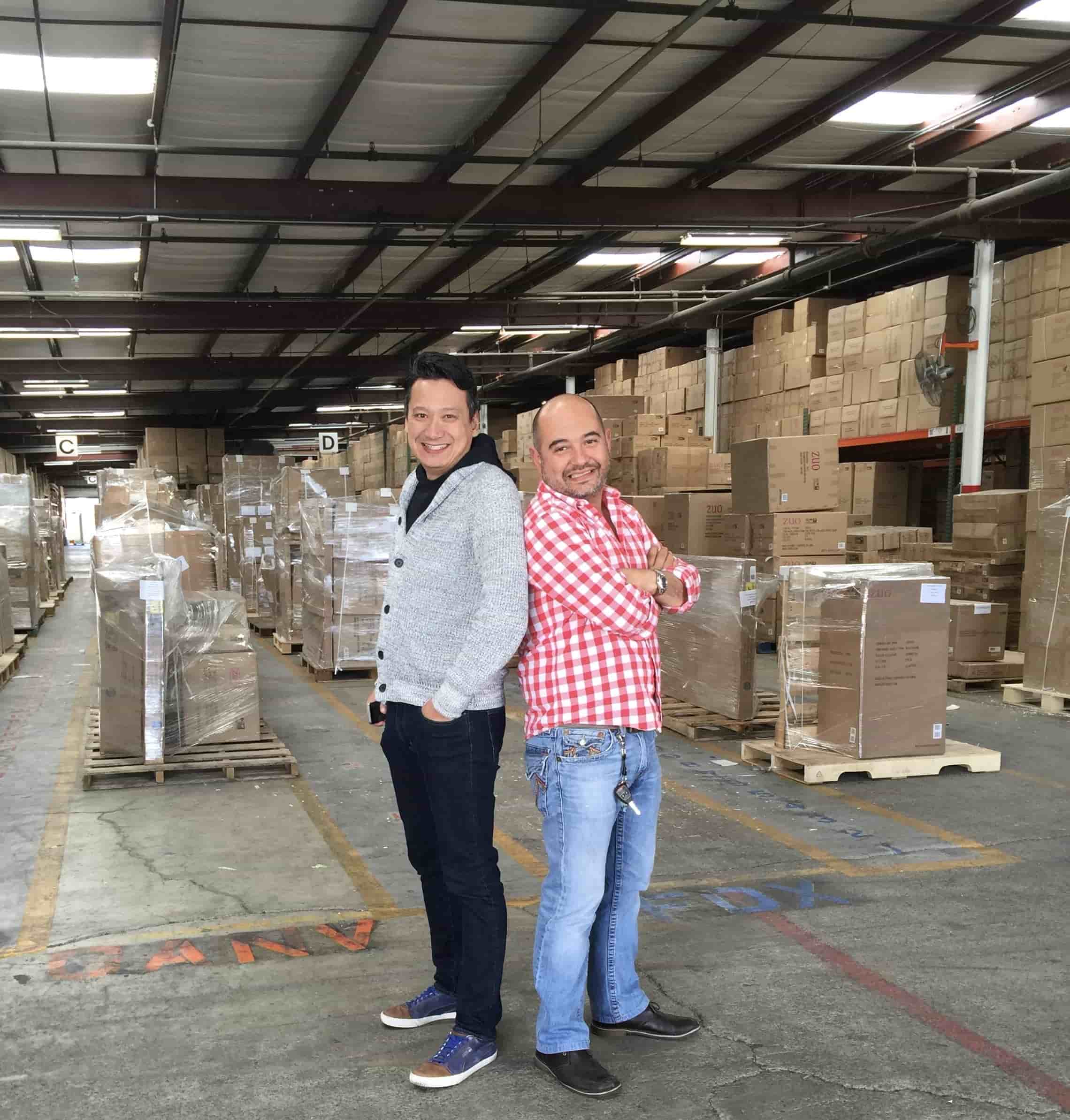 Step into the world of Zuo Modern, where we believe that furniture and decor should be a reflection of your personal style. Our journey began in 2004 when two friends, Luis Ruesga and Steve Poon, joined forces after crossing paths while working in a contemporary furniture company. Luis brought with him a wealth of experience in finance and data management, while Steve's background in law and sales added a unique perspective to the mix. With a shared passion for furniture, they embarked on a mission to create a brand that would set the bar for quality and style in the industry.
From humble beginnings as a chair wholesaler, Zuo Modern has blossomed into a company that offers an expansive range of furniture categories, including outdoor, decor, and lighting. We've also expanded to include OEM supply and custom projects for the hospitality industry. Our reach extends far and wide, as we proudly serve a diverse range of markets, including independent retail furniture stores, furniture chain stores, lifestyle chain stores, e-commerce retailers, designers, specifiers, event companies, furniture rental companies, architects, builders, and stagers.
Over the years, we've achieved many important milestones that have helped shape who we are today. In 2005, we attended our first High Point NC market, followed closely by our first Las Vegas Market. We soon established our first permanent showrooms in High Point and Las Vegas in 2006 and 2007, respectively. As our company grew, so did our international presence. We established offices and factories in China, Hong Kong, Malaysia, India, the Dominican Republic, and Mexico, allowing us to serve clients all around the world.
Our team is made up of dedicated professionals from all corners of the globe, including support staff, designers, operations, sales, and logistics experts, as well as production and sourcing teams based in Hong Kong, China, Malaysia, and India. Our products can be found in many countries, including the UK, Germany, China, Hong Kong, South Korea, Taiwan, Dubai, Central America, South America, and Canada.
The name Zuo is the pin yin romanization of the Chinese character for "sit," a nod to our roots in the furniture industry. Our logo, which features a bold and beautiful pink hue, was chosen as a reflection of our co-founder Luis Ruesga's favorite color.
At Zuo Modern, we take inspiration from a wide variety of styles, including mid-century modern, glam, art deco, Italian modern, Scandinavian minimalist modern, Boho Chic, and Japanese organic. Our products are crafted with the utmost care and attention to detail, ensuring that every piece that leaves our factories is of the highest quality. From the sleek lines of our modern designs to the intricate details of our Art Deco pieces, our furniture and decor products are the perfect statement pieces to elevate any interior design.
Thank you for choosing Zuo Modern for your furniture and decor needs. We are committed to providing exceptional products and customer service to clients around the world. We invite you to join us on our journey of style and innovation, as we continue to push the boundaries of what's possible in the world of furniture and decor.